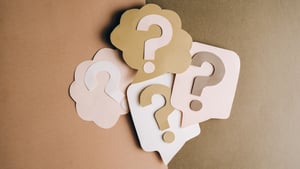 With our first article posted in March 2020, we began a series designed to help you stay abreast of the many regulatory changes and funding opportunities that would help you get through the COVID-19 Public Health Emergency (PHE). The PHE is now scheduled to end on July 15, 2022, unless it is extended for another 90 days, but regardless of exactly when the PHE ends you will need to know what to expect. Some policies will end immediately, and others will end in some number of days later.
Telehealth
Many of the policy changes that affected physicians were termed 'flexibilities,' and the one most obvious to physicians and patients is the ability to use audio and video conferencing for patient visits while they remain in their home. Before the PHE, telehealth had been limited to certain underserved geographic areas and only for certain services taking place in a health care facility. The Consolidated Appropriations Act, 2022 extended the PHE flexibilities for 151 days following the end of the PHE, or around December 14, 2022, if the PHE ends in July. Medicare has permanently removed geographic restrictions for mental health and substance use services and permanently allows beneficiaries to receive those services at home, with audio-only if necessary, and is considering a permanent change for additional services.
Two aspects of telehealth will end once the PHE declaration ends. CMS had waived the requirement that out-of-state physicians be licensed in the state where they practice, and there has been more discretion to use video and text-based applications that might not fully comply with HIPAA. Enforcement of these relaxed rules will resume.
Medicare Provider Enrollment
Less obvious than telehealth was the relaxation of provider revalidation for Medicare, the expediting of provider applications, and the ability for certain providers to terminate their opt-out status during the PHE. These administrative rules will revert to their normal status as soon as the PHE declaration ends.
Medicaid Enrollment
Practices could see a shift in their patients' Medicaid coverage once the PHE ends. Qualifying states were eligible for additional Medicaid funding during the PHE if they maintained the enrollment of individuals who were previously enrolled in Medicaid on or after March 18, 2020, through the end of the month in which the PHE ends, or July 31, 2022 if the PHE ends on July 15. The enhanced funding for the state will continue through the end of the quarter in which the PHE ends, or September 30, 2022, if the PHE ends in July.
Provider Relief Fund (PRF) Reporting
Practices that received funding from the PRF must continue to report on the use of those funds. The reporting schedule depends on when the funds were received and could extend to as late as September 2023 for funds received in the first half of 2022. The timetable for upcoming periods is as follows:


| | | | |
| --- | --- | --- | --- |
| Period | For payments received | Funds must be used by | Reporting is due |
| 3 | January 1 – June 30, 2021 | June 30, 2022 | July 1 – September 30, 2022 |
| 4 | July 1 – December 31, 2021 | December 31, 2022 | January 1 – March 31, 2023 |
| 5 | January 1 – June 30, 2022 | June 30, 2023 | July 1 – September 30, 2023 |

Conclusion
The declaration of the PHE is issued for up to 90 days and is renewed in 90-day intervals. Health plans and healthcare advocacy groups have asked the Department of Health and Human Services (HHS) to give them as much notice as possible about the end of the PHE, but HHS has indicated that it would be difficult to give more than 60 days' advance notice. We will continue to monitor and report to our readers on the status of the PHE and other topics that will help you optimize your practice's performance. Subscribe to this blog for the latest information.
Rebecca Farrington is the Chief Revenue Officer at Healthcare Administrative Partners.
Appropriate Use Criteria (AUC) Penalty Phase Set to Begin

Provider Relief Fund Reporting Extensions Are Available For Extenuating Circumstances
United Healthcare is Moving to a Designated Diagnostic Provider Program
Follow HAP on Twitter
Like HAP on Facebook


Copyright © 2022 Healthcare Administrative Partners. All Rights Reserved.