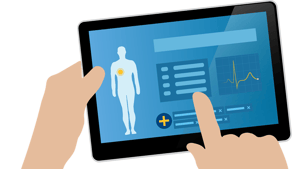 On July 1, 2022, United Healthcare will begin to implement its Designated Diagnostic Provider (DDP) program for imaging facilities in certain states. According to United's FAQ document, outpatient MRI/MRA, CT, PET, and nuclear medicine scans must be performed by a Designated Diagnostic Provider in order for members to have the lowest out-of-pocket cost. A member will pay more for services provided by non-DDP imaging facilities.
United will place those providers who meet their minimum criteria for quality and efficiency in Tier One (Designated Diagnostic Providers), and those who do not in Tier Two (non-DDP). United's web site does not indicate what the 'minimum criteria' will be, but the American College of Radiology (ACR) reports that United's self-attestation survey includes the following quality measures:
Accreditation status;
Timeliness of care and test results; and
Submission of electronic images.
Efficiency will be measured by cost, with all providers having the same cost target regardless of practice setting.
The program does not apply to x-ray, ultrasound, or mammography imaging, or to imaging services performed in an emergency room, observation event, or an inpatient admission. It also does not apply to Medicare, Medicaid, or certain other plans administered by United. Since all the services within the scope of the DDP program require prior authorization, United will advise the ordering physician and the patient of the facility's status at the time the authorization is obtained. DDP facilities will also be identified in United's provider directory.
The ACR encourages its members to act as soon as possible to become part of the program. Providers in the approved states already received an invitation from United to complete an online survey, which is directed to facilities rather than to individual radiologists. Accordingly, the survey should be completed by imaging centers, and hospital-based groups should verify that their institution has taken the necessary steps to become a DDP. The 25 states where the DDP program is currently permitted by insurance regulations are:
| | | |
| --- | --- | --- |
| Alabama | Maryland | South Carolina |
| Alaska | Michigan | Tennessee |
| Arizona | Mississippi | Utah |
| Arkansas | Missouri | Virginia |
| Florida | Nebraska | Washington, D.C. |
| Georgia | Nevada | West Virginia |
| Indiana | Ohio | Wisconsin |
| Iowa | Oklahoma | |
| Louisiana | Oregon | |
United has been using its DDP program for laboratory services since 2021, and it is seeking to expand both the laboratory and the imaging program into other states as they obtain regulatory approval. The program is being promoted by United to "help manage costs and improve access to quality care by connecting patients to major imaging services that have met certain quality and cost-efficiency criteria." We expect that United will contact physicians in each new state that comes into the program to complete the survey and be assigned DDP status, or not.
As more information becomes available, we will keep our blog readers updated. Subscribe today for the latest radiology RCM news.
Sandy Coffta is the Vice President of Client Services at Healthcare Administrative Partners.
Medical Debt Credit Reporting Policy Changes Will Impact Radiology Practices
When & How to Bill For Locum Tenens Services In The Radiology Practice

Legal Win Forces a Change to the No Surprises Act
Follow HAP on Twitter
Like HAP on Facebook


Copyright © 2022 Healthcare Administrative Partners. All Rights Reserved.