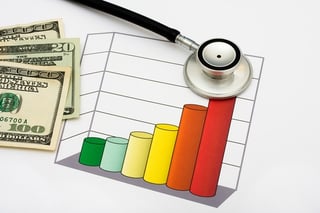 Click here to read our October 2020
y-90 radioembolization article
Our 2014 article "Interventional Radiology Meets Radiation Oncology – The y-90 Story" focused on the documentation requirements that will assist coders to maximize reimbursement for this complex procedure. Those documentation tips are still valid today. This update reviews the 2017 state-of-the-art in coding for y-90 procedures.
In 2014 there was some controversy over the best coding to use for report the delivery of the microsphere dose. There still is no national coverage determination for Medicare payment of this procedure. We concluded then, and our ongoing experience shows, that the nuclear medicine CPT® code 79445 Administration of radiopharmaceutical, intra-arterial is the best descriptor of the procedure for Medicare reimbursement. Our recommendation has not changed in the intervening years. However, code 77790 Supervision, Handling and Loading of the radiation source is now bundled with 79445 and cannot be billed separately by the interventional radiologist. This is a good reminder to keep up to date on annual changes to the bundling rules promulgated by Medicare and other payers. In cases where a radiation oncologist is the "authorized user" of the radiopharmaceutical, he or she would be able to bill separately for this service. Complete documentation of these steps by the party performing them is still a necessity.
Commercial (non-Medicare) payers will have their own coding requirements and payment policies for the procedure. As an example, UnitedHealthcare (UHC) lists HCPCS code S2095 Trans catheter occlusion or embolization for tumor destruction, percutaneous, any method, using yttrium-90 microspheres as an applicable code for the procedure along with CPT 79445. The UHC payment policy effective for 2017 states that y-90 radioembolization is medically necessary and therefore will be reimbursed only for the following indications:
Unresectable metastatic liver tumors from primary colorectal cancer (CRC)
Unresectable metastatic liver tumors from neuroendocrine tumors
Unresectable primary hepatocellular carcinoma (HCC)
In order to assure reimbursement, a radiologist performing these procedures should check with each patient's insurance carrier for their requirements.
The rules for billing Evaluation and Management (E&M) codes have not changed, although this is an area that is largely unfamiliar to radiologists and it should be reviewed periodically to refresh oneself about its requirements. When evaluating a patient at the request of another physician, an Office Consultation code can be used for commercial payers, but not for Medicare. The additional requirements of providing a consultation, as contrasted with an office visit, include the receipt of a written request from the referring physician and the ongoing reporting of the outcome of the visit to the referring physician.
Healthcare Administrative Partners has been advising its interventional radiology clients on the proper documentation and coding for y-90 procedures for many years, and we will continue to provide our blog subscribers with updates when they occur. Subscribe to our blog and watch for our annual update on diagnostic and interventional radiology coding coming soon.
Related Articles
How to Document y-90 Radioembolization Cases to Maximize Reimbursement
The Coastal Imaging Success Story Part 1: The Transition
It's Not Too Early to Prepare for a MIPS Performance Data Audit