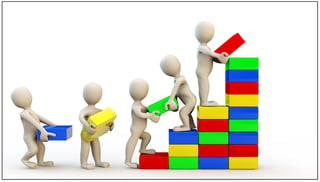 What does it take to unite three radiology groups and 38 providers into a new entity, secure favorable terms across a complex carrier mix, and serve a diverse patient population at four hospital locations? Working relationships. That's how Coastal Imaging came to be from the merger of three independent groups. That's the reason their collective KPIs improved across the board immediately following the transition. And that's all because Coastal teamed up with a true business partner, not a billing vendor, to empower their financial future...
---
Here's how Coastal Imaging and Healthcare Administrative Partners (HAP) achieved this together…
The Challenges of Contracting and Credentialing
Practicing radiology in the state of New Jersey involves dealing with multiple payers – each one with a unique set of challenges specific to the contracting and credentialing process. Overcoming such issues and ensuring that practices collect the maximum reimbursements they've earned is what HAP does best. But securing favorable contracts with so many carriers, enrolling dozens of new doctors, and doing it all under deadline is no small effort. The reality is there are no short-cuts in this process. In Coastal Imaging's origin story, hard work and long-term relationships made the difference. Here's how:
HAP's team negotiated new and more favorable contracts for Coastal by leveraging specific knowledge of the patient population and intricacies of the payer mix gained over three decades of servicing radiology clients in the region.
HAP put analytics into action, mining the collective group data with Coastal Imaging's team to quantify and highlight prior successes in patient outcomes, cost reductions, and other key metrics – putting proof of value on the table in the payer negotiation process.
HAP played hard-ball when needed, holding the line for fair terms for participation within the most important payer networks.
HAP reached deep into personal, long-term relationships with payer managers and executives to get the conversations started, the contract meetings held, and all of the state's major carriers under contract.
And finally, HAP applied pressure strategically to complete the credentialing process with those payers as quickly as possible, in time for the scheduled start date, and without a delay in claims submissions.
The Results
More favorable contract terms for the new entity versus those of the prior individual groups.
All providers under contract and all credentialing complete before Coastal's deadline for start-up.
No delay in collections or loss of income despite the complexities of the set-up process.
The Feedback
"Integrating several radiology groups isn't easy, but it's a necessity for many of us in order to compete and better serve patients in the current healthcare industry. It's even more daunting when each group is already performing well and utilizing their own legacy processes and vendors. To gain the buy-in of my new colleagues, I had to bring in a proven business partner. My prior working relationship with HAP gave me confidence that their level expertise and service were both exceptional – and up to the task of executing our transition. They've done so exceptionally well, delivering quick, quantifiable wins, setting new benchmarks for our financial success, and gaining the trust of my partners. " Dr. Thomas Yu, President

Learn how a modern radiology practice maximizes performance in today's healthcare economy. Subscribe to our blog to receive the latest updates as we document our challenges and successes together as they happen.
Related Content

One Simple Way a Radiology Group Added Value to Their Hospital Relationship


Watch Dr. Gregory Nicola talk about HAP's support of his QPP initiatives