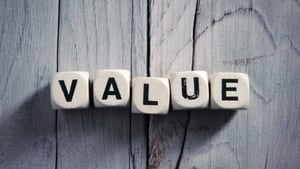 A study reported in the September 2018 American Journal of Roentgenology concludes, "A semi-automated approach to tracking patients with IVC filters can facilitate care coordination and clinical decision-making for a device with known potential complications." The study followed 293 IVC filter recipients over a 6-month period, and found that the use of a tracking system improved the filter retrieval rate from 23% to 34% over the same period of the previous year.
This study mirrors the success that we reported earlier this year in our article How Removing IVC Filters Benefits Patients and Radiology Practices Alike. Practices using our Deep Dive Analytics system realize an increase of up to 44% in average follow-up rates. In a manner similar to the one described in the Memorial Sloan Kettering study, our fully-automated system integrates information captured from the radiology practice's dictated reports to generate letters to the patients and their primary care physicians to remind both about the need for follow-up.
Inferior Vena Cava (IVC) filters are installed routinely by interventional radiologists in patients who are at risk of pulmonary embolism, but they have to be removed at the recommended time to avoid risk to the patient. A tracking system helps practices heed the FDA warnings about the dangers of leaving these devices in place too long, thus helping them avoid potential liability.
While patient care and safety is the driving force behind implementing any tracking and follow-up system, there are always the added benefits of patient retention and positive collaboration with referring physician colleagues. Patients cannot always be relied upon to return for follow-up at the appropriate time, so without the interventional radiology practice taking the lead on IVC filter tracking, the important task of evaluating their post-placement condition could easily be overlooked.
Working together with our clients to develop practice improvements is nothing new to Healthcare Administrative Partners. Our IVC tracking system was developed in concert with one of our clients following the concept that grew out of a previous client project to track lung nodule development. Contact us for more information, and keep in touch with the latest developments in clinical analytics and revenue cycle management by subscribing to this blog.
Sharon Taylor is the Chief Clinical Informatics Officer at Healthcare Administrative Partners. Her areas of expertise include patient-centered clinical informatics, clinical systems, project management of clinical system implementations and integrations, EHR Adoption and physician speech recognition training.
Recent Articles
A Review of the ACR's Comments On The Medicare Physician Fee Schedule Proposed Rule For 2019
Out-of-Network Balance Billing Laws Are Important for Radiologists to Be Aware Of
How the Proposed Medicare Fee Schedule Changes Will Impact Radiology Practices