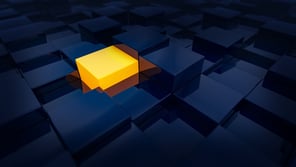 In 2019 we were writing about The Case for Maintaining an Independent Radiology Practice in the Face of Industry Consolidation. Since then, the world has changed dramatically due to the global COVID-19 pandemic. Practice revenue streams were disrupted, while the expenses of operating the practice were ongoing. Radiologists in private practice had to cope with the stress of holding the practice together through the uncertainty. Did the public health emergency alter their thinking about remaining independent, or did it push more of them toward selling the practice to a larger entity?
A survey by the American Medical Association (AMA) in the latter half of 2020 showed that 54% of radiologists were working in private practice compared with 51% reported by the same survey conducted in 2018. However, across all physicians in the survey the level of independent practice declined from 54% in 2018 to 49.1% in 2020, according to reporting in Radiology Business. AMA President Susan Bailey, M.D. said, "To what extent the COVID-19 pandemic was a contributing factor in the larger than usual changes between 2018 and 2020 is not clear."
A 2019 survey by Dr. Daniel A. Ortiz, et al, reported that 86% of early career radiologists believed that corporatization is harming the specialty, 83% prefer to join independent private practices, and 79% want to be involved in practice business leadership. So, these two surveys indicate that radiologists are still enthusiastic about maintaining their practice independence.
Assess the Practice's Environment
For a practice that wishes to maintain its independence, an assessment of its current situation is a good place to start. A common business technique for this purpose is SWOT analysis, which analyzes a practice's Strengths, Weaknesses, Opportunities and Threats. This type of analysis is used by Dr. Kamran Ali, et al, in their article, Best Practices and Critical Factors in a Successful Private Practice.
One of the key Strengths of any group is its relationships, as we discussed in our article about building on existing relationships. Ali and his colleagues also see Opportunity in those relationships to create more awareness of radiology services and to demonstrate value for the group. They add management team control as a desirable Strength, and internal politics and physician burnout as possible Threats. Every group will be able to develop its own SWOT lists and use them as a guide to their own success.
Find Ways to Fulfill Opportunities and Reduce Weaknesses
Among the chief reasons given for practices to sell out is the need for technological, managerial, and analytical resources. The practice's revenue cycle management firm might be able to help with some of these tasks. For example, Healthcare Administrative Partners (HAP) was instrumental in supporting our client, Hackensack Radiology Group (HRG), when HRG became involved in several projects to assist their hospital with gathering data to improve patient care. HRG began with a joint effort to collect radiation dose information, which led to an initiative to track and benchmark radiology report turnaround times. Then, when the thoracic surgery department wanted to track pulmonary nodule follow-up, they were able to leverage data gathered by our Deep Dive Analytics product to provide a solution for the mutual benefit of the hospital and the radiology group.
Other practices report similar experiences and agree that a strong hospital partnership is important to their ongoing success. Another HAP client, Triad Radiology Associates, was able to partner with their hospital to improve care for patients with prostate cancer by tracking concordance of imaging findings on prostate MRI exams with pathology results from biopsy or surgery.
Many practices have found that they can solve these problems and others while remaining independent by collaborating with other similarly minded practices. The scale afforded by a larger organization provides a platform for growth, market power, administrative efficiencies, and more favorable opportunities for capital. In addition, sub-specialty physician expertise that might not be fully utilized in a single smaller practice is now easily justified in a larger organization by implementing a cross-coverage platform that includes not only sub-specialty needs but also after-hours coverage.
A jointly owned Management Services Organization (MSO) is one way to share overhead while allowing the practices to maintain their operational autonomy and culture. The MSO can handle such things as billing and collections, IT support, and MACRA/MIPS compliance. A more ambitious undertaking would be to pool all the practices' employees under a single employer that can negotiate more favorable health insurance and other benefits plans for the larger combined group, as well as to centralize the increasingly complex Human Resources responsibilities of the practices.
Service to Patients and Referring Physicians
Radiology Business published a case study in 2020 that includes additional thoughts behind practice collaboration, including the overriding philosophy that "Everything starts around improving access to care and building the best experience possible." The successful practice has presumably earned its success and reputation by providing good service to its referring physicians and patient population, so continuing to build on these pillars is natural.
Patients are more often shopping for radiology services today because plans have increased the share of the cost that is borne by patients, and radiology services are expensive. They are comparing their imaging service options on the basis of price, convenience, and quality. We'll address price transparency and consumerism in an upcoming article.
Conclusion
Radiologists in private practice generally want to remain independent, and joining an independently owned and operated practice is a goal of the vast majority of early-career radiologists. A successful private practice has a number of options available to maintain their independence and continued success.
Subscribe to this blog so you won't miss the next installment in this series on practice independence.


Rebecca Farrington is the Chief Revenue Officer at Healthcare Administrative Partners.
Related Articles
How Benchmarking Can Help Radiology Practices Evaluate Their Quality and Financial Performance

Radiology Groups Can Prepare Now to Implement the No Surprises Act
Reimbursement for Artificial Intelligence in Radiology is More Than Just Billable Codes
Follow HAP on Twitter
Like HAP on Facebook
Copyright © 2021 Healthcare Administrative Partners. All Rights Reserved.