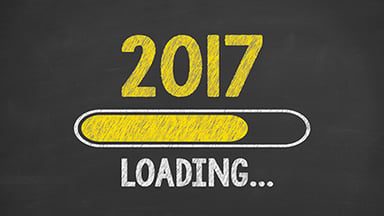 Click here to read our 2022 code changes update article.
The annual cycle of revising codes in the Current Procedural Terminology (CPT)® has been completed with the issuance of the Medicare Physician Fee Schedule (MPFS) Final Rule for 2017. For diagnostic radiology, the changes this year are in mammography bundling, ultrasound screening for abdominal aortic aneurysm, and fluoroscopic guidance. Interventional Radiology (IR) will also be subject to bundling and other rearranging of codes for certain procedures. Finally, there are new codes that have been created to describe procedures previously unlisted, which generally will improve reimbursement for those procedures, and codes deleted from use, which will return the affected procedures to the 'unlisted' category.
Diagnostic Radiology
Mammography
The coding for mammography has been simplified, with the elimination of separate add-on codes for computer-aided detection (CAD). It is important to note that CMS elected to retain the G-codes currently in use for at least another year. A switch to the new CPT codes that are already defined will be coming most likely in 2018. Some practices may have geared up for the switch to CPT codes that was anticipated for 2017. The diagnostic mammograpm CPT codes are as follows: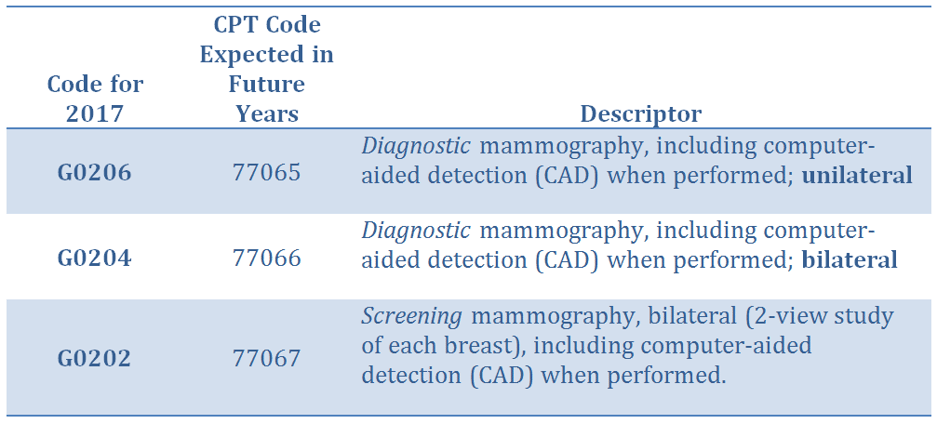 The 2017 fee schedule values for the G-codes are higher than the fees for the same codes in 2016, but when the loss of the separate CAD payment is factored in, the fee for the screening exam comes out lower (both PC and global) while the professional component fee for diagnostic exams gets an increase. Only a volume-weighted analysis will show how an individual practice will fare overall due to this bundling.

When digital breast tomosynthesis (DBT) is performed, it should still be billed separately as an add-on to the basic procedure using code 77063 in conjunction with a screening exam, and G-0279 in conjunction with a diagnostic exam.
Ultrasound Screening for Abdominal Aortic Aneurysm
A new CPT code (76706) replaces G0389 to describe this procedure beginning in 2017. Reimbursement for the professional component is 5% lower for the new code, while the global reimbursement is 19% lower.
Fluoroscopy
The use of two existing codes for fluoroscopic guidance has been revised. They will be used in addition to coding for a primary procedure, and included in the global period for the primary codes. Previously they were standalone codes that were not subject to the global period concept. The work RVU values for these codes were revised upward for 2017, which will result in higher reimbursement for them.

Note that guidance is included in all arthrography radiological supervision and interpretation codes and so 77002 should not be added to those procedures.
Interventional Radiology CPT Codes
Interlaminar Epidural or Subarachnoid Injections
There is a series of new injection codes for 2017 that are differentiated by both anatomy and whether or not imaging guidance was used. When imaging guidance under fluoroscopy or CT is used it is included in the basic procedure code and so a separate guidance code (such as 77003 described above) is not to be added to them.
The following codes replace 62310, 62311, 62318 and 62319: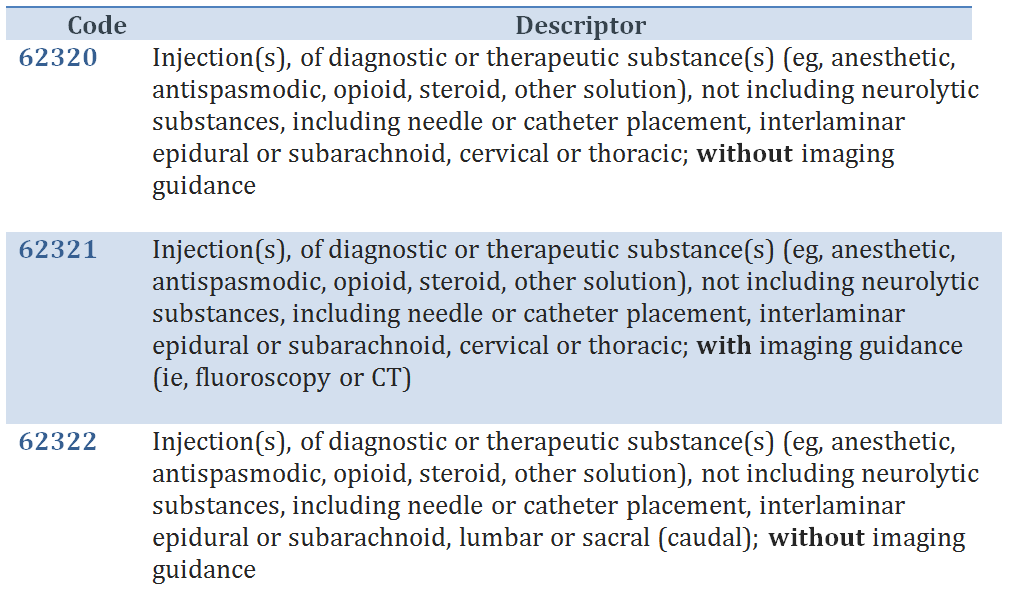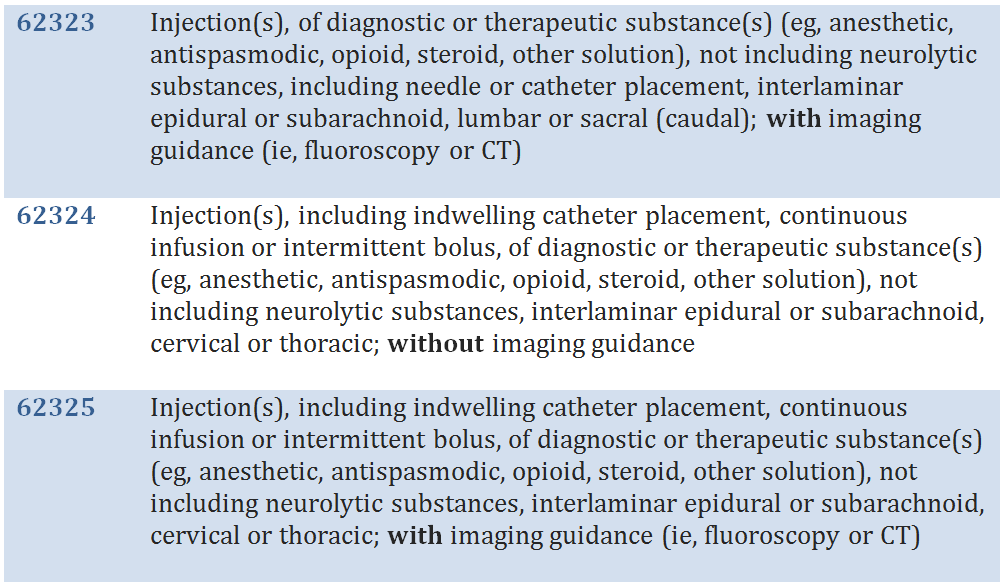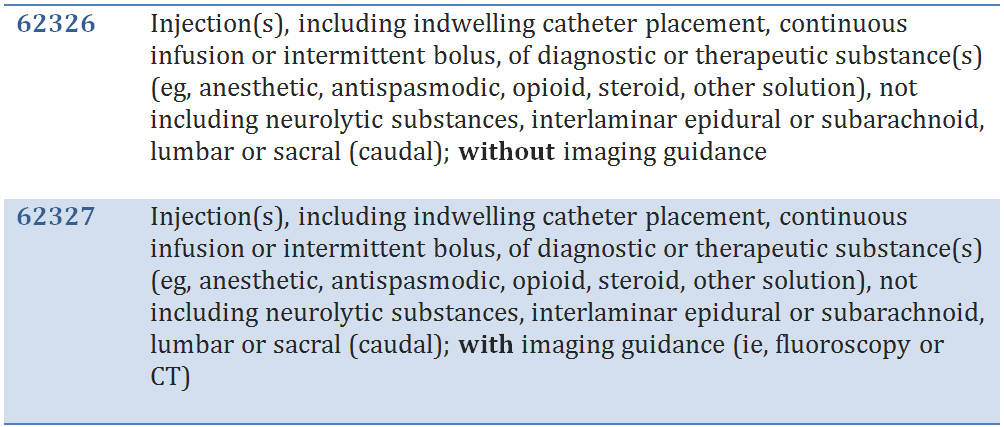 Medicare reimbursement for the new interventional radiology codes is generally about 30% lower than 2016's level for the procedures without imaging guidance, and from 9 to 18% lower for the procedures with guidance when compared to the 2016 payment combined with the separate fluoroscopic guidance payment.
Moderate (Conscious) Sedation
A series of new codes has been issued that describe these services in 15-minute increments to replace the previous series that included both 30- and 15-minute increments. They are differentiated by the age of the patient (under age 5 vs. age 5 or above) and whether performed by the physician who is performing the primary procedure or by a different physician. The extensive guidelines and documentation that must be met in order to use these codes will be the subject of a separate article in the near future.
These new codes are to be reported separately in conjunction with the primary procedure, and they replace the old codes 99143-99145 and 99148-99150.

Angioplasty
Transluminal balloon angioplasty, whether percutaneous or open, is now bundled with the associated radiologic imaging services in one code, and differentiated by whether performed on an artery or a vein. This simplified structure of 4 codes replaces 13 codes used previously, as follows:

Associated imaging codes that have been replaced are 75962, 75964, 75966, 75968 and 75978.
New & Deleted Codes
Medicare added four new interventional radiology CPT codes for 2017, although the early release of the fee schedule does not contain pricing for them. Code 0438T was established to report injection of biodegradable material between the prostate and rectum, in order to protect the rectum during radiation treatment of prostate cancer.

There is also a series of codes that have been deleted and are unavailable for use in 2017. When procedures are performed that previously used these codes, they will have to be described by 'Unlisted Procedure' codes related to the appropriate section of the CPT manual. The level of payment by Medicare, if any, is uncertain when using unlisted codes.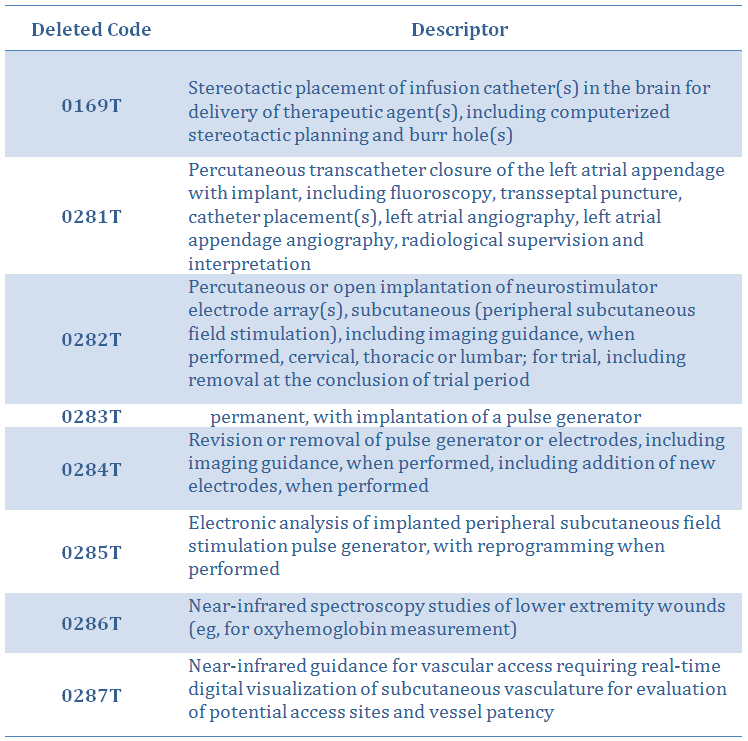 Conclusion
Our analysis focuses on the effect these changes will have on radiology practice reimbursement. Each practice's experience will vary based on the volume of procedures that use the affected codes, and a volume-weighted analysis of the entire Medicare fee schedule is recommended to gain a complete understanding of the impact on the practice revenue. Note that commercial payers might not adopt all of the same coding changes as Medicare does, and it is impossible to summarize here the effect on their payment policies. This is especially true for non-CPT codes such as the G-codes for mammography.
Subscribe to this blog to keep up to date on changes that affect radiology reimbursement throughout the year.
If you're ready to take the next step in maximizing your practice's revenue, contact Healthcare Administrative Partners today to get started.
Note: An earlier posted version of this article incorrectly transposed future years mammography CPT codes 77065 and 77067. We apologize for the error.
Click here to read our 2019 radiology code changes article.
Related articles:
Regulatory Changes Affecting Radiology Reimbursement in 2017
What Radiology Practices Need to Know About the 2017 MPPR Update