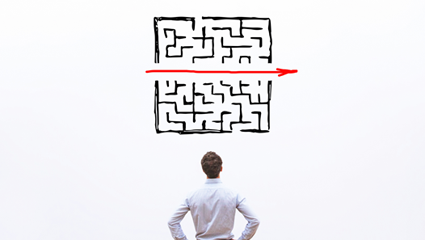 Converting the US healthcare economy to a value-based model that rewards both quality and cost savings is an objective that still holds bipartisan support, despite the well-known burdens of compliance that many providers have experienced. While some significant voices are currently advocating repeal and replacement of MIPS, others are for "charging forward".
Here's a radical thought: the choice of the best path forward need not be so binary. Maybe by rededicating to the centuries-old mission of medicine, true patient care quality can be achieved in measures that politicians and the populace alike recognize as meaningful. Maybe by embracing new technologies as tools for practice empowerment, physicians can also strengthen relationships with their hospital and health system partners.
The radiology practices that we serve at HAP face a new and unique set of QPP compliance issues coupled with persistent challenges to their reimbursements and the role of the radiologist in modern healthcare delivery. Here's what we know for sure: as this new healthcare economy continues to evolve, adaptation is a minimum requirement, but true innovation is the key to maximizing practice performance.
Readers of the book Blue Ocean Strategy will appreciate where I'm going with this. In a hyper-competitive, potentially commoditized market, success is a matter of establishing a truly unique, highly relevant value proposition, owning it first, and then delivering on it consistently. How does this apply to radiology practices? Yes, fee-for-service compensation is still dominant. Yes, working to optimize radiology reimbursements will always be paramount for practices and their revenue cycle vendors. Fittingly however, the new opportunity for radiologists to secure their future has its roots in their past -- in that desire to make a difference in people's lives that drove every young medical student to endure the challenge and master their profession. Restoring health by accurately diagnosing and treating illness remains the essence of medicine, despite how far the economics of healthcare may have distracted us from this simple concept of late. The pivotal role of the radiologist in this mission must be defended, expanded, and fully appreciated into the future. Here's how this can happen right now…
Radiologists, you know there is indisputable value in your decisions. You may not know there is exponential value in your practice data. The opportunity lies in mining that information for true insights, extracting it efficiently when found, and putting it into action in original ways to achieve quantifiable, meaningful benefits.
Case in point: lung-nodules detected as incidental findings during chest x-rays. 71% of patients with such nodules do not return for the prescribed follow-up screening according to this study published in the JACR. Why is this happening today? There is still an alarming communication and care coordination gap in healthcare; one made more vexing by the underutilization of data available to drive solutions. What can radiologists do about it? Partner with experts that understand how to integrate clinical data analytics with business processes to both identify such issues and help solve them. This radical concept is now reality.
Subscribe to this blog to receive our next article in this series detailing how one radiology group deployed such a solution, strengthened their hospital and health system relationships, and blazed a new trail to improved patient outcomes. I'm certain you'll find their story…valuable.
Sharon Taylor is the Chief Clinical Informatics Officer at Healthcare Administrative Partners.
Recent Articles
How Important Is The MIPS Cost Category to Radiology Practices?
A Review of Medicare's Appropriate Use Criteria and Clinical Decision Support Mandate for Radiology Practices
MIPS Rules Changes For 2018: What Radiology Practices Need To Know
How the 2018 Coding Changes Will Affect Radiology Practices