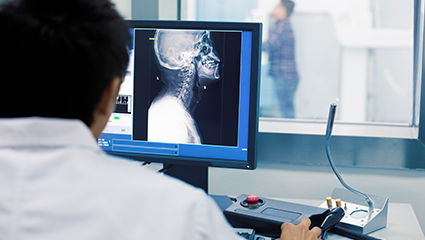 The grace period during which Medicare would not impose penalties for less-than-specific coding under ICD-10-CM* is expiring on October 1, 2016. The change from ICD-9 to ICD-10 diagnosis coding that took place on October 1, 2015 was a major adjustment for most physicians and their practice staff. The Centers for Medicare and Medicaid Services (CMS) recognized some of the difficulties that were going to be faced in the transition, and in response they issued a document of guidance describing certain 'flexibilities' that would initially be allowed.
On August 18, 2016, CMS updated its document, Clarifying Questions and Answers Related to the July 6, 2015, CMS/AMA Joint Announcement and Guidance Regarding ICD-10 Flexibilities, to answer questions related to the expiration of the flexibilities that were allowed during the first year of ICD-10 implementation. CMS has expected all along that physicians would be coding to the highest level of specificity under ICD-10, but it allowed flexibility for "contractors performing medical review so that they would not deny claims solely for the specificity of the ICD-10 code as long as there is no evidence of fraud." The document is clear that this policy will not be extended beyond October 1, 2016.
In order to prepare for the end of this policy, CMS has posted a complete list of the 2016 ICD-10-CM valid codes and code titles on its web site. They note that unspecified codes will still be acceptable when they are necessary based on the medical record documentation. Question 27 on page 9 of the revised document states,
While you should report specific diagnosis codes when they are supported by the available medical record documentation and clinical knowledge of the patient's health condition, in some instances signs/symptoms or unspecified codes are the best choice to accurately reflect the health care encounter. You should code each health care encounter to the level of certainty known for that encounter.

When sufficient clinical information is not known or available about a particular health condition to assign a more specific code, it is acceptable to report the appropriate unspecified code (for example, a diagnosis of pneumonia has been determined but the specific type has not been determined).
The professional coders at Healthcare Administrative Partners have been monitoring their clients' documentation and coding since the beginning of ICD-10 and they offer some suggestions and reminders that will help radiology practices. Review your use of the diagnoses in the table below and verify that your radiology practice is in compliance.
Top 10 Unspecified Diagnosis Codes
Heart Failure I50.9
Document acuity - acute, chronic, acute on chronic
Document type - diastolic, systolic, combined systolic and diastolic
Due to or associated with: cardiac or other surgery, hypertension, valvular disease, rheumatic heart disease, endocarditis, pericarditis, myocarditis
Chest Pain R07.9
Document chest pain on breathing
Precordial pain
Pleurodynia
Intercostal
Associated smoking history or present smoker
Abdominal Pain R10.9
Document if acute or chronic
Right upper quadrant
Left upper quadrant
Right lower quadrant
Left lower quadrant
Epigastric
Periumbilical
Generalized
Rebound
Tenderness
Colic
Pneumonia
Document causative organism when known
Document the mechanism: Ventilator-associated, aspiration, radiation induced
Document history of tobacco use past or present usage
Document any associated illness: Sepsis, respiratory failure, underlying lung related disease
Dorsalgia M54.9
Document any fractures associated
Document any herniated disc associated
Document each region where affected
Panniculitis and Radiculopathy: occipito-atlanto-axial region, cervical region, thoracic region, thoracolumbar region, lumbar region, lumbosacral region, sacral and sacrococcygeal region
Cervicalgia
Sciatica: Right or left
Lumbago with sciatica
Low back pain: right or left
Pain in the thoracic spine
Leiomyoma of Uterus D25.9
Document Submucous, Intramural, Subserosal
Intestinal Obstruction Unspecified K56.60
Document location of the obstruction
Acute or chronic
GI Bleeding- K92.2
Document acute or chronic
Document site and cause if known
Differentiate between Hematemesis, Melena and Rectal Bleeding
Rotator Cuff Tear- M75.101
Document complete or incomplete
Laterality - Right or Left
Document whether the tear is new or old
Document traumatic versus non-traumatic
Acute Kidney Failure N17.9
Document if there is tubular necrosis
Document if there is cortical necrosis
Document if there is medullary necrosis
Document any underlying conditions associated with the acute failure
Document if due to traumatic injury
Fever
Document "Due To"
Post procedural
Post vaccination
Drug induced
Post transfusion
Unknown origin
Constipation
Slow transit
Outlet dysfunction
Functional
Asthma
Severity – mild, moderate, severe
Duration – intermittent, persistent
* ICD stands for International Classification of Diseases, the system owned and copyrighted by the World Health Organization that is used to report diagnoses when submitting claims for reimbursement of physician services, among many other purposes. ICD-10 is the 10th edition of this coding system. CM stands for the Clinical Modification of the classification system.
Related articles:
CMS Reflects on the Successful Implementation of ICD-10
Preparing Your Radiology Practice for the ICD-10 Transition: Other Documentation Considerations