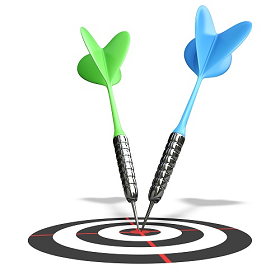 This concludes our series of articles designed to assist radiologists with the task of preparing their reports for maximum compliance with ICD-10-CM reporting to Medicare. By fine-tuning your documentation you will be assured of the best coding and uninterrupted reimbursement under ICD-10. The complete series is available on our blog page, which also contains additional information to help radiology practices with this major change.
Here are some situations commonly experienced by radiologists that were not covered in our previous articles, along with the detail to include in the reports for adequate coding: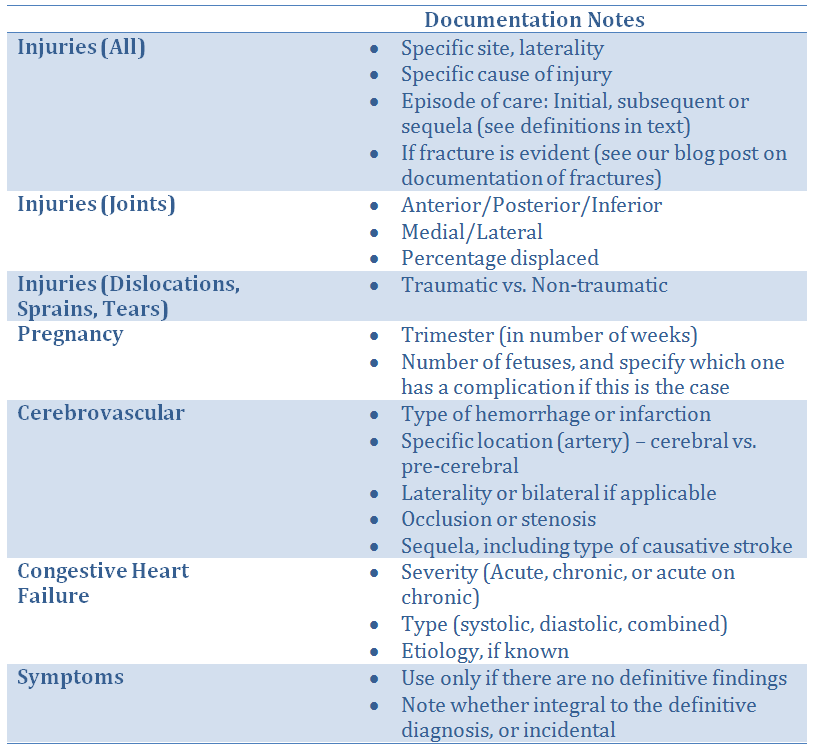 In all cases, a thorough patient history pertinent to the exam will assist coders to select codes that will assure proper reimbursement. Medicare has ruled that during the initial period of ICD-10 implementation the requirement for specificity of codes will be somewhat relaxed so that payment will be made as long as the correct family of codes is used. This will ultimately change, however it will give radiologists and their coding team time to fine-tune their processes.
Laterality is a key descriptor under ICD-10. While laterality is usually included in the description of the exam being performed, we recommend that radiologists should also include laterality in the impression section of the report. This not only makes coding more efficient, but it provides a quality control check to verify that the exam performed is the same as the one ordered.
For many types of exams, especially fractures and other injuries, the Episode of Care will be required as noted in our tables. This information was not typically included in most radiology reporting but it will be essential for the correct coding going forward. Providing this information as a part of the patient history will assist your coders in applying the proper ICD-10 code. Here are the definitions of the three types of encounters:
Initial refers to encounters while the patient is receiving active treatment for the injury. This will almost always be the case for patients in the Emergency Department.
Subsequent refers to encounters after the patient has received active treatment for the injury and is receiving routine care for the injury during the healing or recovery phase. This would include a cast change or removal, removal of an external or internal fixation device, a medication adjustment, or other aftercare and follow-up visits following injury treatment.
Sequela is used for complications or conditions that arise as a direct result of an injury. In these cases the documentation should include reference to the injury responsible for the sequela visit.
Practice Workflow Considerations
Clinical information that lets the radiologist know the reason the exam was ordered is essential to documenting the exam for proper coding. With some revision to the practice's information-gathering system, more detailed information can be gained. Modification of intake sheets or EMR templates will assist in this process. Hospitals will be modifying their own ordering systems to accommodate ICD-10, and this information will be useful to the radiologist in documenting the imaging exams.
In the imaging center, reception and scheduling staff should be trained to ask referring physicians' offices for more specific information and history than previously requested. The information coming from ordering physicians will likely improve as they become more familiar with ICD-10, and they might even be able to provide the coding that was used in their own charts.
Technologists are in an excellent position to obtain history and information about related conditions and treatments directly from the patient at the time of the exam. Tech worksheets can be constructed to include prompts for these details, and then radiologists must dictate the relevant information into the report.
Conclusion
The overriding advice for radiologists adapting to ICD-10 requirements is to provide documentation that is as precise and detailed as possible. This will allow the billing coders to apply the best diagnosis code possible to assure continued maximum reimbursement. Reporting the episode of care is a new requirement, and a thorough description of patient history, related conditions, and laterality all play an important part in the coding process.
To help your radiology practice thrive in this challenging healthcare economy, be sure to subscribe to our informative free blog in order to receive our latest posts as soon as they are published.
Related articles:
Preparing Your Radiology Practice for the ICD-10 Transition - Documentation for Neoplasms
Preparing Your Radiology Practice for the ICD-10 Transition - Documentation for Fractures Preparing Your Radiology Practice for the ICD-10 Transition - How to Document Pain