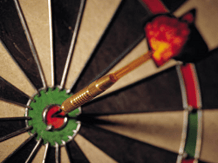 The Acting Administrator of the Centers for Medicare and Medicaid Services (CMS), Andy Slavitt, recently posted this blog article that describes the successful transition to ICD-10 diagnosis code reporting on October 1, 2015. In it, Slavitt writes, "For thousands of physicians and other clinicians around the country, the change to ICD-10 was a big undertaking, requiring time, planning and a period of adjustment. But on October 1, proper execution and good implementation made all the difference."
Slavitt attributes the smooth transition to an extensive planning and coordination effort that included four major elements:
CMS took a "customer focused" approach that addressed the real-world needs of physicians seriously.
Collaboration with associations representing physicians, hospitals and information management professionals helped CMS resolve potential problems before they arose.
An ICD-10 Ombudsman was appointed to assure that CMS was being responsive and accountable to those affected by the transition. Slavitt notes, "In the first month of implementation, we received approximately 1,000 inquiries and responded to 100 percent of them within three business days."
CMS developed an internal system to monitor the claims process so that they could head off problems before complaints were raised.
On this last point, the data released by CMS is impressive. Their system created a scorecard and heat map to track issues as they occurred, and they launched a Coordination Center to handle issues as they arose. The metrics in the table below show that there was no decrease in the number of claims submitted in the 4th Quarter of 2015 from historical levels, and the number of claims rejected or denied was actually lower than the historical baseline levels.

CMS has concluded that the implementation of ICD-10 was a non-event, almost like the dreaded Y2K transition from 1999 to 2000. At Healthcare Administrative Partners, we took an active role in helping our many radiology clients and our blog readers get ready for the ICD-10 transition. Now that we have some data on how the coding transition has shaped up, we will be issuing our own report in the near future. We'd also like to hear stories from you, our blog readers. What was your experience like in the ICD-10 transition at your practice, and how is it going now after the first several months of implementation? Please submit your comments in the area below this article. Our commitment to helping radiology practices ensure maximum reimbursement will continue as we analyze the data and outline the next steps for practices to take in the coming months.
Related articles:
Preparing Your Radiology Practice for the ICD-10 Transition: Other Documentation Considerations