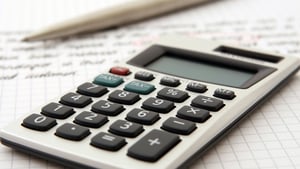 "If you think education is expensive, try ignorance." Harvard President Derek Bok, et al.
Many of the radiologists whom I now count as clients can relate to the dual truths in this oft-quoted maxim. The medical school debt most of them experienced was a necessary, temporary pain to achieve a positive, enduring objective. That process is hopefully a distant memory – and one that may now pale in comparison to what many radiology leaders are experiencing trying to run a successful practice in today's healthcare economy. You may have heard – things are just a tad chaotic. And you may not have realized, when it comes to radiology practice management in this new era we've entered, there is again a greater cost for choosing ignorance over education.
The powers that be, looking to realize long-term healthcare quality objectives, have thus far mainly added complexity. As they recalculate the provider compensation formula, swapping decades-old constants for unproven variables, how can you be sure your practice comes out on the plus-side? The question only begets others…
Does this new math even make sense?
Is the equation elementary or Einsteinian?
Should I attempt to solve it myself, task the problem to my staff, or outsource my education needs to an expert?
No option is without cost. The real question is: which one returns the greater ROI? Mercy Diagnostic Imaging chose the latter path long ago, and chose to share their success story with colleagues like you now…
Under the leadership of Dr. Oleg Teytelboym, this hospital-based radiology practice which serves patients in the Philadelphia area has overcome a myriad of challenges in the decade-plus I've counted them as a client. If you own or manage a radiology practice, the list of prior concerns they've since overcome is likely familiar:
How does the Affordable Care Act impact radiology reimbursements?
How can standardized reporting benefit our practice and patients?
What new practice billing processes are needed to adapt to increasing patient self-pay trends?
At Healthcare Administrative Partners (HAP), we survey our physician practice clients regularly to measure satisfaction rates. In doing so, we allow them to assess us in their own words, not just pre-populated answers. So like any shameless case-study author seeking an opportunity to self-promote, I asked Dr. Teytelboym to share his candid thoughts with me, and you, on what he values most about his working relationship with HAP. His comments were a bit surprising to the brand-geeks on our marketing team, but less so to me...
"I know I can count on HAP for my revenue cycle management needs. You've been great at helping us optimize our KPIs and plan for specific cash flow concerns. And your team has gotten us through many credentialing challenges resulting from transitions on our clinical staff. But frankly, I'd expect all that from your average RCM vendor. Here's the issue…" (And here's where I stop breathing in anticipation of his next sentence…)
"Working with an average RCM vendor isn't going to cut it anymore. Things are changing too fast. Complying with the new quality mandates is too complex. And just submitting claims, sending patient bills, and collecting payments frankly doesn't justify the fees outsourced RCM vendors charge." (I'm starting to turn blue now…)
"I stick with HAP because you are educators. Your team maintains the expertise needed to keep my practice current with all the complexities in healthcare today. That's the type of partner I need to succeed into the future." (Wheeew….breathing again!)
Every lover of knowledge understands that learning is a life-long endeavor. And yes, even physicians – among the most highly-trained members of our society -- need continual education when it comes to keeping up with both clinical techniques as well as with the business-side of running a successful practice. HAP has embraced this priority for all of the specialty physician practices we serve, including radiology. We hold ongoing education sessions for providers at practices like MDI. The focus of these sessions includes topics such as clinical documentation improvement issues, the latest changes from the Quality Payment Program and MACRA to the changing payer mix due to the ACA. Says Dr. Teytelboym, "I trust HAP to speak directly to our radiologists and advise us on what we need to be doing to overcome these constant challenges. In fact, I tell my team often that whatever HAP says, goes. Your team's expertise consistently enables our practice to collect the maximum payments we've earned."
When MDI's hospital partner migrated to a new medical records system, HAP helped ensure a smooth transition despite a few bumps in the road. As Dr. Teytelboym recalls: "HAP discovered a potential issue with missing authorizations for CT's and MRI's. Using your information, I was able to get my staff to look into it deeper, discuss the data and the solution with our hospital partners, and resolve it quickly. It's a good example of why radiology practices need real business partners today, not just billing companies. I know HAP has my back in situations like these. You put the time in to diagnose and fix complex issues before they become big problems. And I appreciate the history we have of overcoming similar challenges together."
If you've attended any radiology conferences lately, you've likely heard the imperative build practice value echoed repeatedly. HAP takes the view that value is a concept best put into action in three ways:
Improving patient outcomes in terms of both quality and cost,
Building strong relationships with hospital partners, and ultimately…
Maximizing the financial success of the practice
Here's Dr. Teytelboym's take: "Everyone understands the value mandate conceptually. The real question for radiology practice leaders is what are you going to do about it? HAP is leading the way for our practice in this area and that's why I value your company as a true business partner. You've done so for us on things like clinical documentation improvement, regulatory issues, the impacts of the ACA, and increasing patient self-pay trends. (Author's note: MDI has a patient mix in which many individuals that were previously included in income brackets too high for government assistance either now qualify for Medicaid or a premium tax credit through the ACA). From a pure business perspective, I also really appreciate the RVU productivity reporting you've provided to help us staff and operate more effectively. Your team also produced models that helped our practice strategically expand MRI and tomosynthesis services at specific hospitals we serve, which helped us understand the most financially advantageous mix to pursue. That's what I mean when I say true RCM partners like HAP go way beyond billing and coding."
Wow. I'm thinking our marketing team couldn't have said it any better. So how would Dr. Teytelboym sum our working relationship?
"The future looks no less complex for radiologists, but our practice is confident facing the challenges ahead with HAP by our side. You deliver a lot of service intangibles that are needed these days. But you've also made investments in your team and technology to stay ahead of the healthcare curve – which is not easy. MDI continues to benefit from those investments in very quantifiable ways – including reduced staff training costs and improved operating efficiency. The math is real. The ROI is clear. That's why the partnership with HAP is so valuable to our practice. And that's why I refer your company to my colleagues without hesitation."
Thanks Dr. Teytelboym. It's been a true education -- for me!
Sandy Coffta is the Vice President of Client Services at Healthcare Administrative Partners.
Related Articles
The Final Rule for Medicare's Physician Fee Schedule is In Place For 2019
Understanding the Value of RVUs in Radiology
Out-of-Network Balance Billing Laws Are Important for Radiologists to Be Aware Of