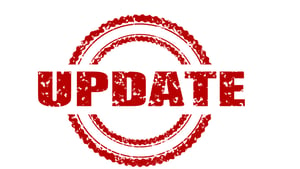 In the absence of federal regulation, states are adopting laws intended to protect patients from high out-of-pocket costs when they unexpectedly receive services from out-of-network (OON) providers. When a patient receives an unexpected bill following such OON services the situation is known as "surprise billing." Not all OON billing falls into the category of "surprise billing," however. In many cases, patients understand that the services they are receiving are OON and they expect to pay all or part of the bill.
State Regulation Summary
We reported on the 2018 New Jersey law that prohibits physicians and hospitals from charging OON patients more for emergency services than they would have paid if the providers had been in-network. The NJ law protects patients from surprise bills in emergency situations, but also requires notification of in-or-out-of-network status for non-emergency situations so that the patient has the option to agree to payment or decline the OON services.
The NJ law is similar to those enacted by at least 25 states. Data reported in January 2019 by Hoadley, et al, shows that 9 states have comprehensive protection laws, while 16 states have partial protection laws; the remaining 25 states did not have an OON or surprise billing law in place at the time of the report, but this is an area in constant change as more and more states adopt surprise billing legislation. Practices must be familiar with the regulatory landscape in each of the states where they provide services.
| | |
| --- | --- |
| Comprehensive protections | Partial protections |
| California | Arizona |
| Connecticut | Colorado |
| Florida | Delaware |
| Illinois | Indiana |
| Maryland | Iowa |
| New Hampshire | Maine |
| New Jersey | Massachusetts |
| New York | Minnesota |
| Oregon | Mississippi |
| | New Mexico |
| | North Carolina |
| | Pennsylvania |
| | Rhode Island |
| | Texas |
| | Vermont |
| | West Virginia |
The authors of the Hoadley report define Comprehensive Protection laws as those that:
Extend protections to both emergency department and in-network hospital settings


Apply laws to all types of insurance, including HMOs and PPOs


Protect consumers both by holding them harmless from extra provider charges and prohibiting providers from balance billing, and


Adopt an adequate payment standard or a dispute-resolution process to resolve payment disputes between providers and insurers.
There are of course variations among the state laws, and not all provisions are included in all of the states' laws, as described more fully in the report. Partial Protection laws include fewer of the elements.
Possible Federal Regulation
There is currently no federal regulation in place that protects patients against surprise bills, although legislation is pending in both the US House and Senate. The current law in California is often cited as the one that most closely mirrors the federal proposals. One of the primary differences among the various state laws, and an issue of contention toward passage of the federal law, is the rate to be established for out-of-network services. Here are some of the methods that can be used to set the payment rate:
The payer's average or median contract rate.
A percentage of the Medicare allowable rate (commonly 100% or 125%).
The FAIR Health Index.
A rate set through an arbitration process.
The California law requires payment at the higher of the local average contract rate or 125% of the locality's Medicare fee-for-service allowable. In Congress, the Senate bill sets a benchmark at the median in-network rate while the House bill relies on an arbitration process to determine the payment rate.
The American College of Radiology has expressed concerns about some of the provisions detrimental to radiology that might appear in federal regulations. These include Network Matching that would require hospital-based providers to be in-network with all of the hospital's contracts; Bundling that would have the hospital collect a global fee to be shared with the OON providers; and Rate-setting that would affect market-based contracting between payers and providers. They seem to favor the binding arbitration process as an alternative dispute resolution, which would incentivize both payers and providers to set realistic expectations for payment.
Impact on Radiology Practices
Surprise billing legislation is of particular interest to radiologists who practice within a hospital, especially if the radiology group does not participate in all of the same insurance plans as the hospital does. While it might seem attractive at first to think about all the extra revenue that could be generated from balance-billing patients at your full fee schedule, the reality is that such large bills will often go uncollected, at least without incurring additional collection costs, and in the long run the negative public perception will be a detriment to both the radiology practice and the hospital.
The best course of action would be for the radiology practice to work together with the hospital to be sure the relevant patients are aware of their OON status. In an ideal environment, hospital personnel would make them aware of the cost they can expect and obtain their agreement to pay the bill. However, in reality it is nearly impossible to know how much the various insurance plans will pay for OON services and reliably enlisting hospital personnel in this role is unlikely even though improving the patient relationship would benefit the hospital as well as the radiology group.
Conclusion
Surprise billing regulations are in effect in at least 25 states at some level. Federal legislation is imminent, with characteristics very similar to many of the existing state laws. Until they are superseded by federal law, radiology practices will have to be aware of the regulations existing in each state in which they provide services and take steps to comply with them. Radiology groups that are out-of-network with their hospitals' contracts might consider being proactive by managing patients' expectations relative to their costs before services are provided.
Stay tuned by subscribing to this blog for the latest information on the federal and state regulations that will affect your practice's revenue.
Sandy Coffta is the Vice President of Client Services at Healthcare Administrative Partners.
Related Articles:
How the Medicare Final Rule For 2020 Will Affect Radiologists
Pennsylvania's Act 112 to Become Effective Soon
What Radiologists Need to Know About ICD-10 Changes for 2020