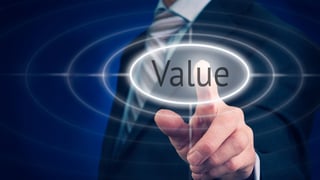 During 2016 we worked hard to provide our readers with information and advice that would allow them to maximize their performance under the Physician Quality Reporting System (PQRS) and therefore to maximize their reimbursement in 2018 under the associated Medicare Value-based Payment Modifier (VM). The results have just been announced by the Centers for Medicare and Medicaid Services (CMS), and are available in a CMS Fact Sheet.
The only way a practice is receiving a payment penalty in 2018 is if they failed to meet the minimum quality reporting requirements of the 2016 performance-reporting year. Those minimum requirements were retroactively reduced in the Medicare Physician Fee Schedule (MPFS) Final Rule for 2018, which allowed more practices to avoid the penalty. However, of the 207,000 practices subject to the VM, 122,000 (58.7%) of them failed to meet the minimum requirements and will see their Medicare payments reduced by 1% (2% for groups of 10 or more) in 2018. These practices include only about 26% of all eligible clinicians, so this would lead us to believe that some group practices have a few under-performing clinicians pulling down their score. As we continue on into the era of merit-based payment adjustment, practices will have to be sure all of their clinicians are contributing in a positive way to their performance scores.
On the positive side, about 3,500 practices (comprising over 20,000 clinicians) will see upward payment adjustments of 1, 2 or 3-times the adjustment factor (the x factor) of 6.63% of their 2018 Medicare payments. This small group (fewer than 2% of practices and clinicians alike) "will receive between 6.6% to 19.9% more on their Medicare physician fee schedule payments as a result of their high performance on quality and cost measures in 2016," according to the CMS Fact Sheet.
The majority of those receiving a positive adjustment earned their 1.0x bonus by providing High Quality at Average Cost, followed by those who provided Average Quality at Low Cost also earning a 1.0x bonus. The smallest group earned a 2.0x bonus for High Quality at Low Cost. In each of these categories, some practices earned an additional 1.0x for treating high-complexity Medicare patients. The CMS Enterprise Portal allows a physician or group representative to look up their VM and PQRS payment adjustments, and also obtain feedback reports such as the Quality and Resource Use Reports (QRUR).
We hope our readers are among those who earned additional reimbursement for this year, or at least avoided a penalty by heeding our advice. The Quality Payment Program (QPP) replaced both the PQRS and VM programs beginning with the performance measurement year 2017, which will trigger payment adjustments beginning in 2019. Healthcare Administrative Partners regularly provides timely, actionable information through our blog for those who are working to maximize their QPP performance. Our team can work directly with you and your practice to tailor a program that will help you achieve success in 2018 and beyond. Contact us directly for more information and subscribe to this blog to stay up to date with our latest articles.
Sandy Coffta is the Vice President of Client Services at Heatlhcare Administrative Partners. Her areas of expertise include revenue cycle management, radiology practice billing and coding, and provider reimbursement issues.
Recent Articles
A Review of Medicare's Appropriate Use Criteria and Clinical Decision Support Mandate for Radiology Practices
MIPS Rules Changes For 2018: What Radiology Practices Need To Know
How the 2018 Coding Changes Will Affect Radiology Practices