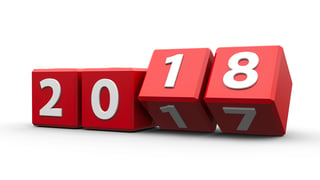 The regulations that will affect Medicare reimbursement for physician practices in 2018 have been released. They include the Medicare Physician Fee Schedule Final Rule (MPFS), the hospital Outpatient Prospective Payment System Final Rule (OPPS), and the Quality Payment Program Final Rule (QPP).
Medicare Physician Fee Schedule (MPFS)
The conversion factor for the MPFS will increase minimally (by 0.31%) but the Centers for Medicare and Medicaid Services (CMS) estimates that the combined effect of all rules changes will not impact diagnostic radiology, interventional radiology or nuclear medicine one way or the other. Radiation oncology and radiation therapy centers are expected to see a 1% increase. Each practice will have to analyze its own impact based on the weighted average volume of its modalities and procedures.
Appropriate Use Criteria and Clinical Decision Support
Perhaps the biggest news in the MPFS is what will not take place in 2018! Implementation of the Appropriate Use Criteria/Clinical Decision Support (AUC/CDS) penalty that was originally scheduled to begin in 2018 has now been deferred until January 1, 2020. In the first year of the program (2020) radiologists will be paid in full whether the AUC/CDS information is reported on Medicare claims or not. CMS has indicated that it will evaluate whether an additional year of no penalty (2021) will be needed.
A voluntary period of testing and evaluation will be in place from July 2018 to December 2019 for those practices that are ready to use their AUC/CDS system. The use of AUC during 2018 will allow the ordering physician (not the radiology practice) to claim credit as a high-weighted Improvement Activity under the QPP MIPS program.
When fully phased in, the AUC/CDS rules will prohibit Medicare reimbursement to radiologists if an ordering physician fails to utilize an approved CDS system to access AUC when ordering certain advanced diagnostic imaging services. This topic is covered in more detail in our article New Information on the Medicare Rules for Appropriate Use Criteria and Clinical Decision Support and we will provide more details about these rules in upcoming articles.
Mammography Coding and Valuation
While not specifically addressed in the body of the final rule, the CMS publication MLN Matters Number MM10181 reports that the new series of CPT® codes for mammography services introduced a few years ago will finally be adopted by Medicare in 2018 in place of "G" codes.
The following table illustrates the crosswalk of codes:
| | | |
| --- | --- | --- |
| Description | Old Code | New Code for 2018 |
| Diagnostic mammography, including computer-aided detection (CAD) when performed; unilateral | G0206 | 77065 |
| Diagnostic mammography, including computer-aided detection (CAD) when performed; bilateral | G0204 | 77066 |
| Screening mammography, bilateral (2-view study of each breast), including computer-aided detection (CAD) when performed. | G0202 | 77067 |
This change by Medicare will ultimately simplify the coding and processing of claims for mammography services. However, since most commercial payers were accepting the Medicare G-codes, practices will have to monitor claims and denials in early 2018 to be sure all payers have adapted to accept the new CPT codes.
Payment reductions for non-digital imaging
A 7% payment reduction for diagnostic imaging that uses computed radiography (CR) rather than direct digital image processing will begin in 2018 and continue through 2022. The payment reduction will become 10% beginning in 2023. A new modifier "FY" will be required on claims for the technical component of such services, whether billed separately or included in the global billing.
A payment reduction of 20% has been in effect since January 1, 2017 for x-ray imaging that uses film rather than digital processing; modifier FX is used to report the technical component of those services. In both cases, the proper addition of these modifiers to the applicable services will be subject to audit by CMS and non-compliance could subject a practice to fines and sanctions.
Site Neutrality Adjustment
In an attempt to close the gap between the payment level for hospital-based services and the payment for similar services provided outside the hospital, Congress mandated in the Bipartisan Budget Act of 2015 that services provided in facilities, including imaging centers, that are owned by a hospital but which are not located on the hospital campus are to be paid for under the MPFS rather than under the Outpatient Prospective Payment System (OPPS) that ordinarily covers payment for hospital outpatient services. The MPFS Final Rule sets the "PFS Relativity Adjuster" for payment of services in such Provider-Based Departments (PBD) at 40% of the OPPS fee schedule amount for 2018, a reduction from the 50% level of 2017.
Note, however, that the PFS Relativity Adjuster reduces only the technical component, even if the facility uses global billing, so the professional reimbursement to radiologists should not be affected. Radiologists practicing in imaging centers subject to this rule will want to review their compensation arrangement with the facility, especially if it is based on a percentage of the fee schedule.
PBDs operating prior to November 2, 2015 are exempted from this rule and will continue to be paid under OPPS at 100% until they are relocated or sold.
Coding and Valuation
CMS annually reviews the Relative Value Units (RVU) assigned to procedures it considers to be misvalued, and it also assigns values to codes that are newly developed or redefined by the CPT Editorial Panel. A thorough review of these coding and valuation changes will be provided in our upcoming blog article on Coding Changes Affecting Radiology Practices in 2018.
The following table summarizes some of the changes to be aware of:
Procedure Description
Codes Affected
Type of Change
Cryoablation of Pulmonary Tumor
32998 and 32994
New code 32994, revision of code 32998
Endovascular Repair Procedures
34701 – 34716, 34812, 34820, 34833, 34834
Bundling of supervision and interpretation with the repair procedure code. 16 new codes and 4 revised code descriptions.
Selective Catheter Placement
36215 – 36218
Valuation adjustment
Treatment of Incompetent Veins
36470, 36471, 36482, 36483, 36465, 36466
4 new codes and 2 revised code descriptions
Insertion of Catheter
36555, 36556, 36620, 93503
Valuation adjustment
Insertion of PICC Catheter
36569
Valuation adjustment
Bone Marrow Aspiration
38220-38222, 20939
2 new codes and 2 revised code descriptions
CT Soft Tissue Neck
70490-70492
Valuation adjustment
MRA Head
70544-70546
Valuation adjustment
MRA Neck
70547-70549
Valuation adjustment
CT Chest
71250, 71260, 71270
Valuation adjustment
MRI Abdomen and Pelvis

72195-72197

74181-71483
Valuation adjustment
MRI Lower Extremity
73718-73720
Valuation adjustment
Chest X-ray
71045 – 71048
4 new replacement codes
Abdominal X-ray
74018, 78019, 78021, 78022
3 new replacement codes and 1 revalued code
Angiography of Extremities
75710, 75716
Valuation adjustment
Ultrasound of Extremities
76881, 76882
Valuation adjustment with phase-in*
Radiation Therapy Planning
77261-77263
Valuation adjustment
* Medicare is required to limit RVU reductions to no more than 19% for the first year they are effective.
Modification of Fee Schedule Payment Adjustments
Data submitted under the Physician Quality and Reporting System (PQRS) for 2016 is used to determine a practice's Medicare fee schedule payment adjustment for 2018. In the MPFS Final Rule, CMS has retroactively modified the 2016 reporting requirements. Whereas 9 measures across 3 National Quality Strategy (NQS) domains were originally required to be submitted, the criteria has been changed so that only 6 measures with no domain or cross-cutting measure specification will be considered satisfactory in order to avoid a 2% Medicare payment reduction in 2018.
The Meaningful Use of Electronic Health Records incentive program criteria were similarly modified. Whereas 9 Clinical Quality Measures (CQM) across 3 NQS domains were originally required, only 6 measures with no domain specification for eligible professionals and groups that attested via PQRS portal will be satisfactory.
The Value-based Payment Modifier (VM) further adjusts a practice's Medicare fee schedule payment in 2018 based on PQRS performance in 2016. There was to be a payment reduction for failure to meet PQRS criteria of 4% (for groups of 10 or more physicians) or 2% for smaller groups or solo physicians. Those penalties will now be 2% and 1%, respectively. Any practice that met the newly-defined PQRS reporting criteria described above will not receive any payment reduction. Since the VM is designed to be budget-neutral, these reduced penalties mean that there will be less money available to fund upward adjustments for those practices that earned them. The maximum upward adjustment has been capped at 2 times the adjustment factor rather than the 4-times that was to have been available to groups of 10 or more high-performing physicians.
A review of the original 2018 PQRS/VM payment plan can be found in our article CMS Quality Initiatives - Reporting by Radiology Practices in 2016 and Beyond.
Outpatient Prospective Payment System (OPPS)
Although the OPPS governs Medicare payments to hospitals for the technical component of outpatient services, certain aspects of this payment system affect payments to radiologists under the MPFS. For example, the reimbursement level for the technical component of certain imaging center procedures is limited by the OPPS fee schedule if it is a lower amount than the fee under the MPFS. The OPPS conversion factor for 2018 has been increased by 1.75%, which could mean an increase in payment under the MPFS for those procedures that are limited by the OPPS fee schedule ceiling.
The OPPS payment for Low-Dose CT for lung cancer screening will be increased for 2018, which could benefit imaging centers paid under OPPS. The rate for code G0297 will be $62.11 (an increase of 3.8%) and the rate for code G0296 will be $71.94 (an increase of 2.4%).
Quality Payment Program (QPP)
The Quality Payment Program is the system that was created by the Medicare Access and CHIP Reauthorization Act of 2015 (MACRA). For most radiologists the Merit-based Incentive Payment System (MIPS) is the branch of the QPP in which they will participate. 2018 will be the second year of reporting under MIPS, and physicians' performance in 2018 will determine their Medicare fee schedule payment adjustment in 2020.
The QPP is governed by its own Final Rule, and our analysis of this complex program will be the subject of a separate blog article detailing its rules for 2018.
New Medicare Card Design
CMS will be mailing new Medicare cards to beneficiaries starting in April 2018. The new cards contain a unique, randomly assigned number that replaces the current Social Security-based number. Replacement of all cards is targeted for completion by April 2019. There will be a 21-month transition period during which practices will be able to use either the current number or the new number, and CMS indicates that a secure look-up tool will be available to provide quick access to the new Medicare numbers when needed.
Conclusion
In preparation for the coming year, practices will have to be sure their coding and billing systems are ready for the mammography code changes. The new and modified CPT codes described herein will also have to be added into systems in order to properly capture and report all procedures. A system will have to be in place to identify exams that will require the addition of the "FY" modifier for non-direct digital imaging.
Healthcare Administrative Partners is committed to assisting our clients and blog readers to maximize reimbursement through education and understanding of these ever-changing rules and regulations. Subscribe today to stay up to date!
Related Articles:


How the 2018 Coding Changes Will Affect Radiology Practices
New Information on the Medicare Rules for Appropriate Use Criteria and Clinical Decision Support