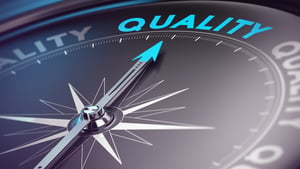 The Centers for Medicare and Medicaid Services (CMS) announced that they have adjusted certain aspects of the Quality Payment Program (QPP) in response the Public Health Emergency (PHE) caused by the COVID-19 coronavirus outbreak. CMS has extended the deadline for reporting 2019 Merit-based Incentive Payment System (MIPS) data and has relaxed the criteria for avoiding a penalty in 2021 based on submission of 2019 data.
Our recent article Quality Payment Program Update for 2020 reported that 2019 MIPS performance data was to be submitted by March 31, 2020. That deadline has now been extended to April 30, 2020. Adhering to the submission deadline will afford practices the opportunity to receive increased reimbursement in their Medicare fee schedule for 2021 services. Practices that have already submitted data may still make changes through April 30 by using the qpp.cms.gov/ website.
Practices that fail to submit MIPS data for 2019 were to have received a fee schedule reduction of 7% for their non-compliance. Under the revised policy, practices that do not submit data will qualify for an automatic "extreme and uncontrollable circumstances" exception and will have a neutral fee schedule adjustment in 2021. No further action is required for this exception to be applied.
The CMS 2019 QPP Data Submission User Guide has more detailed information, as does the CMS Current Emergencies page. Our blog will always keep you up do date on issues that affect your reimbursement. Subscribe today for all the latest information.
Erin Stephens, CPC, CIRCC is the Sr. Client Manager, Education at Healthcare Administrative Partners.
Related Articles
Relaxed Telehealth Regulations for Radiologists in the Wake of COVID-19
Quality Payment Program Update for 2020
2020 Medicare Fee Schedule Valuation Changes & Radiology Practice Impact