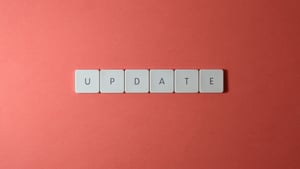 Most updates to procedural and diagnosis coding become effective at the beginning of the year, but there are always a few mid-year changes that occur. In recent years, coding has changed to accommodate the COVID-19 public health emergency, and there are a few additions this year as well. Along with those, we'll also add some reminders about topics that we've covered before.
Diagnostic Procedure Codes
Our coding update in January included several HCPCS[1] Category III codes that became effective on July 1, 2022. Category III codes are priced by local Medicare contractors, so reimbursement is not universal if it is available at all. At some future point they are reviewed to determine if criteria are met for Category I designation and formal reimbursement pricing. The new codes include:
Quantitative computed tomography (CT) tissue characterization, including interpretation and report,

obtained without concurrent CT examination of any structure contained in previously acquired diagnostic imaging (0721T)
obtained with concurrent CT examination of any structure contained in the concurrently acquired diagnostic imaging dataset (0722T)



Quantitative magnetic resonance cholangiopancreatography (QMRCP) including data preparation and transmission, interpretation and report,

obtained without diagnostic magnetic resonance imaging (MRI) examination of the same anatomy (e.g., organ, gland, tissue, target structure) during the same session (0723T)
obtained with diagnostic magnetic resonance imaging (MRI) examination of the same anatomy (e.g., organ, gland, tissue, target structure) during the same session (0724T)
Interventional Procedure Codes
The Society of Interventional Radiology (SIR) reported recently on new Category III codes for interventional radiology. The new codes are:
0644T - Debulking of intracardiac mass
0673T - Laser ablation of benign thyroid nodule(s)
0647T - Gastrostomy tube insertion with magnetic gastropexy
Review the SIR Coding Q&A for more information.
Diagnosis Codes
There are new ICD-10[2] codes available as of April 1, 2022, to identify patients' COVID-19 vaccination status. The new subcategory Z28.31 Underimmunization for COVID-19 status is to be used for patients who are Unvaccinated (Z28.310) or Partially vaccinated (Z28.311). They are not to be used for patients who are not eligible for the vaccines. In addition, new code Z28.39 Other underimmunization status is to be used when a patient is delayed or lapsed in getting other non-COVID vaccines.
Telehealth Services
Place of Service for Telehealth – Effective April 1, 2022, telehealth services rendered to a patient who is at their home may be coded as POS 10. The code previously used, POS 02, will apply to telehealth services for a patient who is not at their home. The description of "home" for this purpose is "a location other than a hospital or other facility where the patient receives care in a private residence." The Centers for Medicare and Medicaid Services (CMS) reports that Medicare will continue to accept POS 02 regardless of the patient's location, although other payers might require the new code. According to the recently issued Proposed Rule, Medicare will require the correct POS code for 2023.
Audio-only Telehealth – Effective January 1, 2022, telehealth services provided without video (i.e., audio-only) may be coded using Modifier 93 rather than Modifier 95 for some payers. Medicare has not yet adopted the new modifier, but it will be required for 2023 according to the Proposed Rule.
Low-dose CT Lung Cancer Screening (LDCT)
We reported earlier this year that the Medicare coverage criteria for LDCT lung cancer screening was modified to conform with the new recommendations of the US Preventive Services Task Force (USPSTF). While there were no coding changes made, several other reporting requirements were removed, and coverage was expanded to be available to more people. Review our article for more details.
Provider Relief Fund Reporting
The next phase of reporting for practices that received grants from the Provider Relief Fund (PRF) began on July 1, 2022. Funds received during Period 3 (January 1 to June 30, 2021) must have been used by June 30, 2022, and reporting is required to be completed by September 30, 2022. The PRF Reporting Portal is now open for Period 3 reporting.


Extensions were granted for late reporting of Period 1 and 2 funds due to extenuating circumstances, but there is no guarantee that a similar extension will be available for Period 3.
Conclusion
Our recent article on What's in Store for Radiology in the 2023 Medicare Proposed Rule gives some indication of what to expect in the coming year, but readers of our blog will be on top of the latest developments as they happen. Subscribe today!
[1] HCPCS is the Healthcare Common Procedure Coding System developed by the Centers for Medicare & Medicaid Services (CMS) to represent items and supplies and non-physician services not covered by the American Medical Association's Current Procedural Terminology-4® (CPT-4) codes (known as HCPCS Level I codes).
[2] ICD stands for International Classification of Diseases, the system owned and copyrighted by the World Health Organization that is used to report diagnoses when submitting claims for reimbursement of physician services, among many other purposes. ICD-10 is the 10th edition of this coding system. CM stands for the Clinical Modification of the classification system.
Erin Stephens, CPC, CIRCC is the Sr. Client Manager, Education at Healthcare Administrative Partners.
What's In Store for Radiology In The 2023 Medicare Proposed Rule?
How To Enhance Practice Revenue Using Video Reporting
Teleradiology Agreements for Today's Radiology Practice Environment
Follow HAP on Twitter
Like HAP on Facebook


Copyright © 2022 Healthcare Administrative Partners. All Rights Reserved.