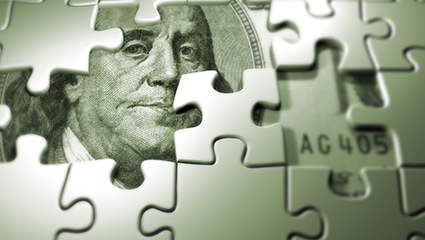 Earlier this year CMS published its proposed regulations that would implement the MACRA law to revamp the Medicare physician payment system. On October 14th, after consideration of over 4,000 comments about the proposed rules, CMS published the final rule that will govern the initial measurement period that begins January 1, 2017 for payment adjustments in 2019.
The overall structure of the Quality Payment Program outlined in the proposed rules remains intact, although modifications contained in the final rule will make it a bit easier for physicians to transition into the new system that will offer rewards and penalties based on their reporting of quality metrics. Some of the changes to ease compliance were announced by CMS earlier and reported in our article CMS Announces A Revision To Its Proposed MACRA Rules.
The final rule delays the Resource Use category from the first year of the MIPS program and revises the Quality Performance category to absorb the Resource Use weight so that it has a basic value of 60% rather than 50% of the final MIPS score. The Advancing Care Information (ACI) category remains at 25% and the Clinical Practice Improvement Activities (CPIA) category remains at 15% of the final score.
Under the final rule, radiologists will have more difficulty achieving success in the ACI category, which is the replacement of today's Meaningful Use of Certified Electronic Health Records Technology (MU-EHR) program, than was originally thought. However, the final rule opened up two possible ways for radiologists to be exempt from ACI.
One route to exemption is for ECs who provide at least 75% (reduced from the proposed 90%) of their services to Medicare patients using Place of Service Code 21 (Hospital Inpatient), 22 (Hospital Outpatient) or 23 (Emergency Department). The hospital outpatient place of service was added in the final rule, and thus will allow radiologists who are exclusively hospital based, or whose non-hospital services are less than 25% of their Medicare patient activity, to have their ACI Performance Category reweighted to 0.
The other possible route to ACI exemption is the clarification of how CMS will define "patient-facing encounters". The final rule defines an individual non-patient facing Eligible Clinician (EC) as one that bills 100 or fewer patient-facing encounters during the preceding one-year non-patient facing determination period (initially September 2015 to August 2016). However, we will not know how this affects radiologists until CMS publishes a list of patient-facing encounters on their website.
Exemption from ACI will place more emphasis on successful participation in the Quality Performance component of MIPS, which is the replacement of today's Physician Quality Reporting System (PQRS). The 25% of the final score that would have been earned through ACI participation will instead be allocated to Quality Performance, thereby increasing it to be 85% of the final score.
The final rule contains over 2,000 pages and will take some time to fully absorb. We will continue to provide our blog readers with full and complete information about how to successfully participate in MIPS and avoid payment penalties. Subscribe now to receive our latest updates.
Related articles:
Transitioning Your Radiology Practice to MIPS: Advancing Care Information
CMS Announces a Revision to Its Proposed MACRA Rules
Transitioning Your Radiology Practice to MIPS: The Quality Component