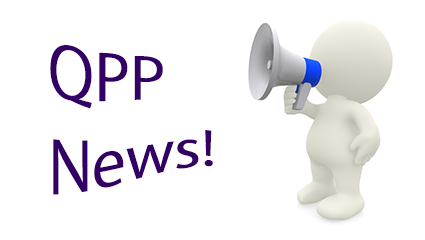 Under regulations proposed earlier this year, physicians will face up to a 4% fee schedule reduction in 2019 for failure to meet the reporting requirements of the new Quality Payment Program in 2017. Now the Centers for Medicare and Medicaid Services (CMS) has announced that it is going to revise those proposed regulations to make it easier to avoid the negative adjustment and perhaps even earn a slight positive adjustment in 2019. The final rules will be published around November 1, 2016 and will take effect on January 1, 2017.
The Quality Payment Program (QPP) became law as part of the Medicare Access and CHIP Reauthorization Act of 2015 (MACRA), and it includes two potential paths that physicians must follow in order to avoid a payment penalty. For most physicians, especially radiologists, the Merit-based Incentive Payment System (MIPS) approach will be more easily attained than the Advanced Alternative Payment Model (APM) option. Our earlier blog posts provided both an overview of the QPP and a detailed description of the requirements of the Quality Performance category under MIPS.
According to the CMS announcement, "During 2017, eligible physicians and other clinicians will have multiple options for participation. Choosing one of these options would ensure you do not receive a negative payment adjustment in 2019." Although the announcement lists four options, one of them is to participate in an APM (no change to the rules) and another is to fully participate in MIPS (again, no change to the rules). Here are the two new MIPS program changes:
As long as some data is submitted to the Quality Payment Program, a negative payment adjustment will be avoided. At this time, no information is available as to what minimal level of submission would suffice to avoid the penalty, but this seems to be an attainable option for almost any physician to be able to avoid a penalty.
Submission of performance data will not have to include the full year of 2017. According to CMS, "For example, if you submit information for part of the calendar year for quality measures, how your practice uses technology, and what improvement activities your practice is undertaking, you could qualify for a small positive payment adjustment. You could select from the list of quality measures and improvement activities available under the Quality Payment Program." It is not clear how incentive payments will be matched to partial year participation.
Since the QPP is designed to be budget-neutral, fewer negative payment adjustments will result in a smaller pool of money available for positive adjustments. This means that the upward payment adjustment (currently proposed to be up to 4%) could be capped at a lower level based on these changes. However, the reprieve offered by these revisions will be for a limited time to allow physicians the opportunity to be able to comply more fully with the new system, and ultimately both the negative and positive amounts are likely to increase. The proposed initial 4% downward adjustment is scheduled to increase to higher amounts in succeeding years.
In the short run, this reprieve will be a real benefit to radiologists since one estimate indicated that at least 49% of them would suffer a negative adjustment in 2019. More time to absorb the final rules under the QPP will allow more radiologists to implement the systems needed to earn a positive adjustment.
Healthcare Administrative Partners is committed to providing radiology practices with timely, actionable information to enhance their revenue from all payers, including the ever-changing Medicare payment environment. Subscribe to this blog to receive updates as they are posted.
Related Articles:
Transitioning Your Radiology Practice to MIPS: The Quality Component
Medicare Quality Reporting Rules are Changing