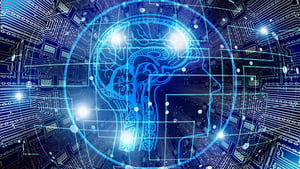 In our recent article on reimbursement for using artificial intelligence (AI) in radiology, Sandy Coffta mentioned the possibility of new codes proposed by the American College of Radiology (ACR) and other imaging societies. One of those new codes was approved and released on July 1, 2021, for use beginning January 1, 2022. HCPCS[1] Level II code 0691T (CPT[2] Category III) will apply to the use of AI for automated analysis of existing CT studies for vertebral fracture(s), including assessment of bone density when performed, data preparation, interpretation, and reporting.
Ms. Coffta was recently contacted by AuntMinnie.com to discuss the potential reimbursement for the new codes. She joined a panel of other experts that included Dr. Melissa Chen of the University of Texas MD Anderson Cancer Center in Houston, Dr. Eliot Siegel of the University of Maryland and the Baltimore VA Medical Center, Dr. Orit Wimpfheimer, Chief Medical Officer and Head of Product Strategy at Zebra Medical Vision, and imaging consultant Michael J. Cannavo. She noted that "CPT Category III codes are typically considered experimental or investigational and denied by the majority of insurances. In the midterm – two to three years -- we may see some payers reimburse this code, but consistent reimbursement is unlikely until a permanent (Category I) CPT code is assigned." Despite the lack of immediate reimbursement, it's still important to submit claims for Category III codes because the utilization data gathered is used to support creation of an eventual Category I CPT code that would carry payment.
The panelists all agreed that this is a big first step for radiology, regardless of the level of reimbursement, and it could lead to the adoption of similar AI codes to be used in the analysis of other population health issues. Dr. Siegel suggested that future AI codes could include such areas as coronary artery calcification on conventional thoracic CT, abdominal aneurysm detection on thoracic, abdominal and pelvic CT scans, evaluation of cardiac chamber enlargement, chronic obstructive pulmonary disease (COPD), and renal calculi.
Read the entire article at AuntMinnie.com for more details, and sign up for our blog to stay abreast of reimbursement issues to optimize your practice.
[1] HCPCS Level II is the Healthcare Common Procedure Coding System developed by the Centers for Medicare & Medicaid Services (CMS) to represent items and supplies and non-physician services not covered by the American Medical Association's Current Procedural Terminology-4 (CPT-4) codes (known as HCPCS Level I codes).
[2] Current Procedural Terminology (CPT) is a copyrighted code set developed and maintained by the American Medical Association, and CPT is a registered trademark.
Rebecca Farrington is the Chief Revenue Officer at Healthcare Administrative Partners.
Related Articles


Medicare's Proposed Rule For 2022 Has Few Changes for Radiology, but Likely a Cut in Reimbursement
Low-Dose CT (LDCT) Lung Cancer Screening Guidelines Are Changing

HHS Provider Relief Fund (PRF) Reporting Rules are Released


Follow HAP on Twitter
Like HAP on Facebook
Copyright © 2021 Healthcare Administrative Partners. All Rights Reserved.