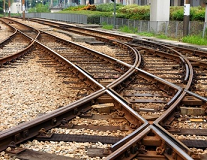 This year is the final reporting period under the now-familiar Physicians Quality Reporting System (PQRS). The Centers for Medicare and Medicaid Services (CMS) just announced proposed regulations that will govern new Medicare quality-reporting rules known as the Quality Payment Program (QPP) beginning in 2017. This new system, which was enacted as part of the Medicare Access and CHIP Reauthorization Act of 2015 (MACRA), comprises both the Merit-based Incentive Payment System (MIPS) and Alternative Payment Models (APMs). The final rules will be published later this year, but physicians can begin now to explore whether they want to join an APM or adapt to the MIPS reporting requirements.
Under the current Medicare payment system, reimbursement to physicians is adjusted upward or downward using the Value-based Payment Modifier (VM) calculations. The VM looks at the Cost and Quality scores earned by physicians in PQRS. Other payment adjustments are made based on participation in the Meaningful Use of Electronic Health Records (MU-EHR) program.
The new rules will combine these separate programs into the unified MIPS. Under the proposed regulations, points will be assigned for Cost and Quality, providing a combined 60% of the total score (or 60 points out of 100). The remainder of the score will be comprised of Advancing Care Information (25 points), which will take the place of the MU-EHR payment adjustment, and Clinical Practice Improvement Activities (15 points). The latter is a new segment that would reward such activities as care coordination, beneficiary engagement and patient safety. According to CMS, "Clinicians may select activities that match their practices' goals from a list of more than 90 options."
An alternative track is available to physicians who are participants in Alternative Payment Models (APM) such as Accountable Care Organizations (ACO) or Medicare Shared Savings Programs (MSSP). The proposed regulations create Advanced APMs that would exempt those who participate in them from the MIPS. However, current levels of APM participation might not be enough. "Many clinicians who participate to some extent in Alternative Payment Models may not meet the law's requirements for sufficient participation in the most advanced models", says the CMS news release about the proposed regulations.
The rules under the Quality Payment Program will take effect for reporting in 2017 and the results will affect payment levels in 2019. In its first year, MIPS will make adjustments to the Medicare fee schedule that can be no more than 4% downward. Since the net effect of MIPS must, by law, be budget-neutral, upward adjustments will vary depending on the total of downward adjustments and therefore could be more or less than 4%, but capped at no more than 3-times the downward adjustments (or a maximum of 12%). In addition, up to 10% more could be attained by providers who exhibit "exceptional performance" in the program. Neutral adjustments are also possible. The MACRA statute specifies that the negative adjustments will increase to 5% in 2020, 7% in 2021 and 9% in 2022 and after. The potential upward adjustments will increase correspondingly.
Details on these new programs are available from the CMS website. However, this information is only proposed and it is subject to change when the final rule is published later this year.
Healthcare Administrative Partners is committed to keeping radiology practices current on these changes that affect potential reimbursement. We will provide a full and detailed analysis of the steps practices must take to maximize their success under this new system as information is made available. Subscribe to our blog in order to receive our latest coverage and advice.
Related articles:
Keeping Your Radiology Practice Up to Date on Medicare Quality Reporting
A Program for Successful PQRS Participation for Radiology Practices – Step 7