The landscape of Medicare payment policy will be changing over the coming years as a result of actions taken in 2014 through the Medicare Physician Fee Schedule (MPFS) and the Protecting Access to Medicare Act (PAMA).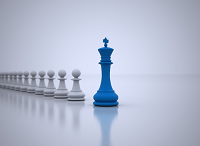 The MPFS for 2015 contained fewer changes to current payment policy than it did proposals deferred for future consideration. The Protecting Access to Medicare Act of 2014 (PAMA) was initiated to avoid the significant Medicare payment reduction imposed by the Sustainable Growth Rate (SGR) provision in the Medicare law, but it also contained other provisions affecting payment under the Medicare program.
Here are the highlights of the MPFS Final Rule for 2015 that will have an impact in future years:
Value-Based Provisions
While the Physician Quality Reporting System (PQRS) has been in place for a number of years and is by now familiar to most physicians, the Value-Based Payment Modifier (VM) will be applied to practices of ten or more physicians beginning in 2016, and to all Medicare providers beginning in 2017. The VM program works in conjunction with PQRS, and it has the potential to impact your Medicare payments in a positive, negative or neutral way
in addition
to
any penalties imposed under PQRS. For more on this new program, read the article, "
Overview of the Medicare Quality Reporting Provisions Affecting Radiology Practice Reimbursement.
"
Film-to-Digital Practice Expense Valuation
The 2015 MPFS contained cuts to over 200 procedure codes by up to 55% related to the removal of the cost of film processing without adequate recognition of the cost of digital systems (PACS) that obtain, interpret and store images. Our recent article, "
Hidden Reductions in the Medicare 2015 Physician Fee Schedule
", described this situation in great detail. CMS, the Centers for Medicare and Medicaid Services, will work with stakeholders to obtain specific information about the direct costs related to PACS so that future (hopefully positive) adjustments to the fee schedule can be made.
Reporting Place of Service
CMS wants to collect data on services performed in off-campus provider-based facilities that are billed under the Hospital Outpatient Prospective Payment System (HOPPS). Beginning in 2016, radiologists working in hospital-owned imaging centers will report professional component claims using a new Place of Service (POS) code, while hospitals will use a modifier to report the technical component for services in those locations. The current POS code 22 (outpatient hospital location) will be eliminated and replaced by two new codes not yet defined, and the current POS code 23 (emergency department) will be retained.
Mammography
Mammography coding and valuation are scheduled for review and revision for 2016. This move was to have taken place for 2015 but it was delayed over concern that reimbursement from non-Medicare payers would be affected due to the short notice of the change. It is expected that CMS will remove the distinction between digital and film-screen technology by eliminating the current 'G-codes' for digital mammography and reimbursing both digital and film-based mammography at one unified rate using CPT codes. While the coding alignment is important to all radiologists, the valuation adjustment will primarily affect the technical component, including the technical portion of global billing.
Stereotactic Radiosurgery
CMS will perform a similar coding and valuation revision process with regard to the distinction between robotic and non-robotic linear accelerator treatment-based stereotactic radiosurgery delivery. CMS had proposed to eliminate the G-codes used to pay for robotic delivery and align all payments under CPT codes for 2015, but in the final rule they stated that more data is needed and it is likely that changes will be made for 2016.
Radiation Treatment Therapy
CMS will continue to deliberate over the value of radiation treatment delivery, specifically the way in which the treatment vault is handled. The proposal for 2015 was to remove the value of the vault as a direct cost of providing delivery services, which would have lowered overall reimbursement for radiation therapy by an estimated 8%. CMS concluded that they lack sufficient information on the topic and they will work with stakeholders to identify alternatives. Watch for a final ruling on these services for 2016.
Global Surgery Packages
This outdated policy bundles payment for pre- and post-surgery visits with a total payment for the procedure itself, and may affect reimbursement for interventional radiology procedures in some cases. Beginning in 2017, the global surgery packages will start to be unbundled when the 10-day global period will become 0-days. In 2018 the 90-day global period will become 0-days. Reimbursement will change depending on the values assigned to the various services contained within the global period as compared with the current bundled package. Interventional radiologists will have to be sure to document each and every patient encounter so that reimbursement is maximized.
Secondary Interpretation of Images
Under current policy, Medicare does not pay radiologists for second interpretations of existing images, but this policy will be addressed by CMS in future rulemaking. They are seeking comments from interested parties to determine under what circumstances it would be appropriate for Medicare to permit payment for subsequent interpretation of existing images. By allowing payment for secondary interpretations Medicare would reduce unnecessary repeat studies and lessen radiation exposure, as well as achieve some cost savings to the Medicare program. There was no indication of when a rules change might be made.
The Protecting Access to Medicare Act (PAMA) was signed on April 1, 2014 and it also contained some provisions that will impact radiologists' Medicare payments in years after 2015:
CT Radiation Dose Standards
The PAMA contained a provision that will impose a 5% payment reduction for the technical component of CT services when scans are acquired on equipment that does not meet certain standards, beginning in 2016. The penalty will increase to 15% in 2017 and thereafter. The equipment specification, known as NEMA MITA XR-29-2013, deals with CT dose optimization. The standard includes reporting of radiation dose in a structured format, provides for notifications and alerts to operators when dose exceeds established thresholds, mandates automatic exposure controls to automatically adjust radiation dose, and establishes pediatric and adult reference protocols within the CT system that are operator-selectable. This rule establishes a payment differential between those practices with state-of-the-art equipment and those without.
Clinical Decision Making
The use of a clinical decision support (CDS) tool will be required beginning in 2017 whenever advanced imaging is ordered. Radiologists' Medicare payments will be at risk for failure of the referring physician to use such a tool and to document its use. Once CMS develops appropriate use criteria, required by November 15, 2015, radiologists will then be faced with the task of training their referring colleagues to document use of these systems so the radiologist will not be penalized. The first step would be to educate them about the
American College of Radiology's Appropriateness Criteria
and the various electronic ways it can be accessed. It's not too early to get started!
Some of the rules described here cannot be affected by individual practices, but taking action on others will garner rewards in years to come. Practices that have older CT equipment will want to analyze whether or not it will pay to upgrade rather than receive lower reimbursement for scans on their older equipment. Radiologists have a big job ahead of them to convince referring doctors to use clinical decision support systems. However, participating in PQRS is a relatively easy way to avoid penalties beginning in 2017, and to perhaps generate increased reimbursement from Medicare. Healthcare Administrative Partners will continue to keep you updated on these and other changes that will affect your practice's revenue. Be sure to subscribe to this blog for the latest updates.
Related articles:
How the MPFS Rule for 2015 Will Impact Radiology Practices

What Radiation Oncology Practices Need to Know About the 2015 MPFS Rule