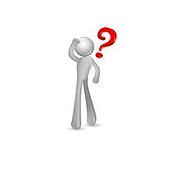 The Medicare Physician Fee Schedule (MPFS) for 2015 sets the allowed fees for radiation therapy centers at a 1% increase, while radiation oncology professional services will remain unchanged. The Centers for Medicare and Medicaid Services (CMS) had originally proposed drastic cuts in both the professional and technical components but instead elected to defer any decision on assumptions related to major practice expense categories while additional data is gathered.
For 2015, the Conversion Factor (CF) used to price Medicare services will initially not be changed from its current level, thanks to a provision in the Protecting Access to Medicare Act (PAMA) of 2014 that fixed the CF through March 31, 2015. Beyond that date, it will take another Congressional act to avoid a 21.2% cut in the CF for the remainder of the year under the Sustainable Growth Rate (SGR) formula.
HCPCS Codes Replace Existing CPT Codes
There are substantial coding changes that will take effect in the coming year. CMS has issued a series of seventeen HCPCS1 codes to be used in 2015 to replace existing CPT2 codes for treatment delivery that have been deleted. This will allow Medicare to maintain payment at the 2014 level for these services, which are listed in Table 1. All payment policies applicable to the 2014 CPT codes will apply to the replacement G-codes for 2015 although CPT 77401, which is used to report superficial radiation therapy, is now effectively bundled with many other procedures supporting superficial radiation therapy due to a modification of its description.
The choice by CMS to utilize HCPCS codes rather than CPT codes is sure to cause discrepancies between billing for Medicare and billing for other payers. Practices are advised to carefully review non-Medicare payer contracts to ascertain which set of codes is to be used so that reimbursement is not delayed in 2015. Issues may also arise where payers that are secondary to Medicare are not recognizing the HCPCS codes.
Bundling of Basic Dosimetry Calculations
Six existing CPT codes have been deleted and will be replaced by five new CPT codes. The new codes for teletherapy and brachytherapy isodose planning will now include Basic Dosimetry Calculation (CPT 77300), which may no longer be billed along with the new codes. Since there was no corresponding increase in valuation of the new codes this will represent a reduction of approximately $22.00 per procedure.
| | | |
| --- | --- | --- |
| Current Code | New Code | Description |
| 77305 | 77306 | Teletherapy isodose plan; simple |
| 77310 | No replacement | Teletherapy isodose plan; intermediate |
| 77315 | 77307 | Teletherapy isodose plan; complex |
| 77326 | 77316 | Brachytherapy isodose plan; simple |
| 77327 | 77317 | Brachytherapy isodose plan; intermediate |
| 77328 | 77318 | Brachytherapy isodose plan; complex |
Conclusion
The Medicare Final Rule for 2015 contained fewer changes to payment policy than were expected at the time the Proposed Rule was published in mid-2014. Many of the CMS proposals were deferred for further consideration, including the drastic changes related to accounting for the radiation therapy treatment vault. The great unknown factor for 2015 is whether or not the SGR formula will finally be repealed or further patched when the temporary zero-update period ends on March 31st.
In a future article we will review the Quality Reporting provisions of the 2015 MPFS. Practices will want to be sure and comply with these rules in order to avoid payment penalties in 2017. However, application of the quality-tiering methodology under the new Value Modifier program might even generate an upward adjustment that will increase revenue for your practice! Be sure to subscribe to this blog for our latest coverage and recommendations regarding Medicare rules changes.
Related articles:
How the MPFS Rule for 2015 Will Impact Radiology Practices
[1] HCPCS stands for Healthcare Common Procedure Coding System and herein refers to codes developed by CMS for payments under the MPFS.
[2] Current Procedural Terminology (CPT) is a copyrighted code set developed and maintained by the American Medical Association.
Table 1
Radiation Therapy G-Codes Replacing CPT Codes
| | | |
| --- | --- | --- |
| 2014 CPT Code | 2015 HCPCS Code | Description |
| 76950 | G6001 | Ultrasonic guidance for placement of radiation therapy fields |
| 77421 | G6002 | Stereoscopic X-ray guidance for localization of target volume for the delivery of radiation therapy |
| 77402 | G6003 | Radiation treatment delivery, single treatment area, single port or parallel opposed ports, simple blocks or no blocks: up to 5MeV |
| 77403 | G6004 | Radiation treatment delivery, single treatment area, single port or parallel opposed ports, simple blocks or no blocks: 6-10MeV |
| 77404 | G6005 | Radiation treatment delivery, single treatment area, single port or parallel opposed ports, simple blocks or no blocks: 11-19MeV |
| 77406 | G6006 | Radiation treatment delivery, single treatment area, single port or parallel opposed ports, simple blocks or no blocks: 20 MeV or greater |
| 77407 | G6007 | Radiation treatment delivery, 2 separate treatment areas, 3 or more ports on a single treatment area, use of multiple blocks; up to 5MeV |
| 77408 | G6008 | Radiation treatment delivery, 2 separate treatment areas, 3 or more ports on a single treatment area, use of multiple blocks; 6-10MeV |
| 77409 | G6009 | Radiation treatment delivery, 2 separate treatment areas, 3 or more ports on a single treatment area, use of multiple blocks; 11-19MeV |
| 77411 | G6010 | Radiation treatment delivery, 2 separate treatment areas, 3 or more ports on a single treatment area, use of multiple blocks; 20 MeV or greater |
| 77412 | G6011 | Radiation treatment delivery,3 or more separate treatment areas, custom blocking, tangential ports, wedges, rotational beam, compensators, electron beam; up to 5MeV |
| 77413 | G6012 | Radiation treatment delivery,3 or more separate treatment areas, custom blocking, tangential ports, wedges, rotational beam, compensators, electron beam; 6-10MeV |
| 77414 | G6013 | Radiation treatment delivery,3 or more separate treatment areas, custom blocking, tangential ports, wedges, rotational beam, compensators, electron beam; 11-19MeV |
| 77416 | G6014 | Radiation treatment delivery,3 or more separate treatment areas, custom blocking, tangential ports, wedges, rotational beam, compensators, electron beam; 20MeV or greater |
| 77418 | G6015 | Intensity modulated treatment delivery, single or multiple fields/arcs,via narrow spatially and temporally modulated beams, binary, dynamic MLC, per treatment session |
| 0073T | G6016 | Compensator-based beam modulation treatment delivery of inverse planned treatment using 3 or more high resolution (milled or cast) compensator, convergent beam modulated fields, per treatment session |
| 0197T | G6017 | Intra-fraction localization and tracking of target or patient motion during delivery of radiation therapy(eg: 3D positional tracking, gating, 3D surface tracking), each fraction of treatment |