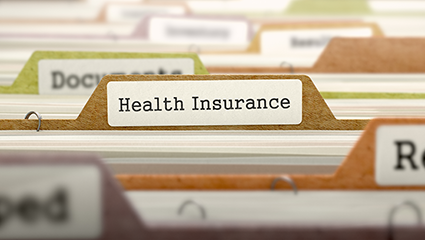 If you follow the leading voices in the radiology community, you know that the topic of "value" is a recurring theme of current conversations. It is a core concept behind Imaging 3.0 and has dominated recent seminars, webinars, social media chatter and more for months thanks to MACRA and the many changes it is bringing to provider compensation models. And whatever changes the next wave of governmental healthcare policy washes into the boardrooms of group practices, when the murky waters recede, it is a safe bet that proof-of-value will still remain on the table as a mandate for radiologists going forward.
But with the above buzz focused on patient outcomes and provider payments, there is a different and not-unrelated perspective on value that is critically important for radiologists to understand – building a mutually beneficial relationship with hospital partners. Here's one example of how a hospital-based radiology practice did so…
As we covered in a recent blog article, claims for reimbursement of radiology services are most often denied by the payer because the data contains inaccurate information about the patient's eligibility for coverage. This was the case for one of my new clients not long ago. Shortly after contracting with HAP for their professional billing services, we conducted an initial analysis that showed nearly one-third of the denied claims from the practice were due to patient eligibility issues. Researching further, we found that the problem was directly caused by how the hospital was capturing primary vs. secondary payer information, with Medicare and Medicaid patients representing the most common issues.
Working with the radiology group president, we prepared a report on the findings and presented it to the hospital's director of patient registration. As the conversation progressed, it became clear that the hospital could not access and analyze the denial data as fast as we could and thus were not aware of the problem. They appreciated the input and took steps to remedy this situation that was impacting revenue at both entities. Armed with our specific data on the root issues, the director was able to train hospital staff on the differences between governmental and commercial payers as well as the proper designation of primary and secondary payers for coordination of care. Special attention was given to discerning how Medicare Advantage and Medicaid HMO plans act as primary payers in place of the governmental programs.
All of this critical information is often misunderstood by patients and front-line hospital staff alike, but it needs to be captured correctly to avoid eligibility denials for radiology services as well as other care. Likewise, the hospital corrected process issues where patient names being input during registration were not matching those on the patient's Medicare card. Again, a seemingly small issue was causing a big problem with denied claims for radiology services rendered at the hospital by the group.
For decades, radiology groups and hospitals have been long-time partners with aligned interests in both care delivery and compensation. However, as the healthcare system continues its complex evolution, market forces are threatening to disrupt this relationship. Hospital-based radiology practices must rise to meet the challenge in order to maintain their value and their contracts into the future. As the story above demonstrates, being diligent in protecting the bottom-lines of both the group and the hospital is a great way to strengthen that business relationship. How is your radiology group proving its value with your hospital partners? Share your stories via the comments section below.
Sandy Coffta is Vice President of Client Services at Healthcare Administrative Partners where she specializes in reporting innovation and business intelligence solutions for the company's radiology practice clients.
Related articles:
How to Avoid Radiology Claims Denials – Eligibility Problems
The Top 3 Reasons for Radiology Claims Denials and How to Avoid Them