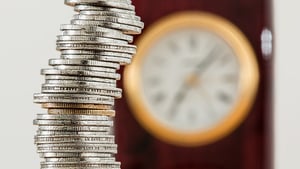 From Wednesday, February 24 to Wednesday, March 10, practices with fewer than 20 employees will have a preferential opportunity to obtain a loan under the Paycheck Protection Program (PPP). According to the Small Business Administration (SBA), "This will give lenders and community partners more time to work with the smallest businesses to submit their applications, while also ensuring that larger PPP-eligible businesses will still have plenty of time to apply for and receive support before the program expires on March 31, 2021."
The program to assist small businesses, including medical practices, was announced on Monday, February 22. During this two-week period, PPP loans will be processed exclusively for applicants with fewer than 20 employees. It also includes a revision of the PPP funding formula for sole proprietors, independent contractors, and self-employed individuals to receive more financial support, and other restrictions that had been in place were also lifted.
Although the details of these changes are not yet available, practices are advised to contact their bank as soon as possible to begin the process and learn if they can take advantage of the revised application criteria.
Provider Relief Fund (PRF) Reporting
Practices that received PRF grant funds were to begin reporting on the use of those funds on January 15, 2021, with a deadline of February 15 to complete their submission. The Health Resources & Services Administration (HRSA) portal did open on January 15, but only for registration; financial reporting has been deferred indefinitely. Practices that are liable for reporting should begin the process of registration, so they are ready for the financial reporting phase when it begins.
Medicare Accelerated and Advanced Payment (MAAP) Program
Practices that received an advance from Medicare under the MAAP at the beginning of the pandemic will be facing the repayment phase in a few months. Recoupment is to begin 365 days from the date the advance payment was issued to the practice under the terms of the program. Rather than having its future Medicare reimbursements reduced, a practice may repay the advance in full at any time.
The MAAP was expanded due to the public health emergency on March 28, 2020, and so many practices that took advantage of it did so soon after. A practice that received its advance on April 1, 2020, for example, will see recoupment beginning in April 2021. For the first 11 months, Medicare payments will be reduced by 25% (through February 2022 in our example). For the next 6 months, payments will be reduced by 50% (through August 2022 in our example).
If a balance then remains, a letter will be sent to the practice indicating that it has to be repaid within 30 days or interest will begin to accrue at 4% from the date of the letter. Interest will be assessed for each full 30-day period that the balance remains unpaid. The interest rate of the remaining MAAP loan was initially set at 10.25% but it was reduced to the current 4% through the Continuing Appropriations Act 2021 that was signed into law on September 30, 2020. An extended repayment schedule that could extend repayment for up to 5 years where extreme hardship criteria are met is available to a practice by contacting their Medicare Administrative Contractor (MAC).
Conclusion
We will continue to monitor and keep you informed about these programs and any new developments that will impact your practice. Subscribe to this blog for the latest information.
Rebecca Farrington is the Chief Revenue Officer at Healthcare Administrative Partners.
Related Articles

New Diagnosis Codes Related to COVID-19 Take Effect in 2021
Understanding the Impact of The Medicare Fee Schedule for 2021 on Your Radiology Practice
How the Consolidated Appropriations Act Will Impact Radiology Practices