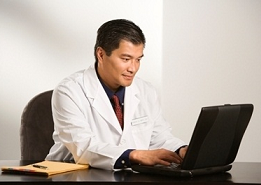 A variety of federal legislative activities during 2014 and 2015 contained rulings that will begin to affect Medicare reimbursement to physicians next year. Most recently, The Centers for Medicare and Medicaid Services (CMS) issued its Medicare Physician Fee Schedule (MPFS) Final Rule for 2016 that will govern its payments to physicians. The overall impact of the final MPFS changes to radiology and radiation oncology practices compared with the proposed changes issued earlier this year, is estimated by CMS as follows:

These figures represent a gross estimate from CMS that analyzes the estimated effect of proposed policy changes. Each individual practice will be impacted differently due to its own procedure mix and location of services, whether in hospital or imaging center settings, and a volume-weighted analysis will aid in this process.
Medicare Physician Fee Schedule Changes
Conversion Factor
The MPFS implemented a change in the way the fee schedule Conversion Factor (CF)1 is calculated. The Medicare Access and CHIP Reauthorization Act (MACRA) enacted in 2015 provided for an annual 0.5% increase in the Medicare fee schedule for 2016. However, two other new rules (the Protecting Access to Medicare Act of 2014, or PAMA, and the Achieving a Better Life Experience Act of 2014, or ABLE) turned that increase into a 0.3% decrease. First, since the adjustment of individual misvalued RVUs did not achieve the target 1.0% reduction of expenditures in the Medicare program the entire fee schedule had to be reduced by 0.77% to meet the target. Then, an additional 0.02% decrease was applied as a budget neutrality adjustment. The final CF is $35.8279, which will be further adjusted regionally using geographic indices.
Practice Expense Adjustments
The MPFS for 2015 lowered reimbursement for procedures that rely on PACS by making the assumption that a digital workstation costs only $2,501 rather than the more accurate $5,557. The 2016 MPFS increases the reimbursement value of these procedures based on the higher cost figure.
Other practice expense adjustments will create significant decreases in reimbursement for radiation oncology and radiation therapy centers alike in both 2016 and 2017. CMS' utilization assumption for radiation therapy equipment increases from 50 percent to 70 percent over the next two years (60 percent in 2016, then 70 percent in 2017), resulting in lower technical component (TC) RVUs for radiation treatment delivery. This equipment utilization principle is the same one that contributed to large cuts in the reimbursement for MRI several years ago.
Lung Cancer Screening
CMS established criteria in February 2015 for the performance of lung cancer screening using low-dose CT but radiologists have been unable to submit claims for these services in the absence of pricing and coding regulations. CMS recently issued the regulations in a document containing claims billing instructions. Beginning January 4, 2016, claims for low-dose CT lung cancer screening may be submitted for services as far back as February 5, 2015.
The MPFS final rule included work RVU values for these services although full final payment rates have not yet been published. The appropriate codes to use and their reimbursement are as follows:
HCPCS2 code G0296 "Counseling visit to discuss need for lung cancer screening (LDCT) using low dose CT scan (service is for eligibility determination and shared decision making)". This shared decision-making visit may be billed on the same date as an Evaluation and Management visit with the use of modifier "-25" and no additional coinsurance will be due from patients. Payment will be $36.19 under the national Medicare fee schedule for 2016.
HCPCS code G0297 "Low-dose CT scan (LDCT) for lung cancer screening". Payment will be $44.78 for the professional component, and $220.70 for global billing.
In order to qualify for Medicare reimbursement, claims must contain the diagnosis code of Z87.891, "personal history of tobacco use/personal history of nicotine dependence". Our article What Radiologists Need to Know Before Billing for Lung Cancer Screening Using Low-Dose CT has all of the details and requirements for the performance of these services.
CT Equipment Standard
As we pointed out in our article Avoid Medicare Payment Reductions by Upgrading CT Equipment, there will be a 5% penalty applied to the technical component reimbursement for CT services if the exam is performed using equipment that does not meet NEMA XR-29 standards. Services furnished on a CT scanner that does not meet the NEMA standard are to be billed with modifier "CT" beginning in 2016. The penalty increases from 5% to 15% in 2017 and subsequent years.
Quality Reporting & Payment Modification
The MPFS formally establishes 2016 as the base performance year for 2018 payment adjustments and stipulates the upward and downward fee schedule adjustments that will be in effect for the Value-Based Payment Modifier (VM) in 2018. Failure to satisfactorily report Physician Quality Reporting System (PQRS) quality measures data in 2016 will subject physicians to an automatic 2% penalty on their 2018 Medicare payments. Generally, eligible professionals (EP's) must report nine measures across three National Quality Strategy (NQS) domains. A new option is available in 2016 for groups of EP's to report individual measures via a Qualified Clinical Data Registry (QCDR).
There are four new cross-cutting measures available for 2016, bringing the total to 23 measures. The MPFS added 37 individual measures, and removed 12 measures; changed the NQS domain of five individual measures; changed the reporting mechanism of 17 measures; added three new measures groups; and amended three existing measures groups. There is much more information on the current PQRS/VM program, including information that will affect Medicare reimbursement in 2016 and beyond, on the Healthcare Administrative Partners web site.
MACRA introduced the Merit-Based Incentive System (MIPS), the program that will replace the three current quality-reporting programs: the EHR Meaningful Use program, the Physician Quality Reporting System (PQRS) and the Value-Based Payment Modifier (VM). It will take effect for Medicare payments in 2019, based on performance in 2017. The framework of this new program is still under development.
Coding Changes
Radiology and radiation oncology received a significant number of CPT3 coding changes for 2016. Many of these are the result of bundling separate procedure codes that are often billed together into a single CPT code, often with lower overall reimbursement. Our blog site contains a series of articles that cover these changes in diagnostic radiology, radiation oncology and interventional radiology in more depth.
Appropriate Use Criteria and Clinical Decision Support (AUC / CDS)
Development of rules around AUC/CDS will be especially important to radiologists in the coming years. The 2016 MPFS final rule delayed the development process for this requirement so that it will not become effective in 2017 as originally planned. Under this system, radiologists' Medicare payments will be at risk when referring physicians fail to use a CDS tool and to document its use. Once CMS develops appropriate use criteria, radiologists will then be faced with the task of training their referring colleagues to document use of these systems so the radiologist will not be penalized
Place of Service
The 2015 MPFS Final Rule contained provisions that will enable CMS to collect data on services performed in off-campus provider-based (i.e., hospital-owned) facilities. Beginning with claims filed in 2016, the current Place of Service (POS) code 22 (outpatient hospital location) will be redefined and supplemented, as follows to allow for both on campus and off campus servies:
Redefined POS code 22: A portion of a hospital's main campus which provides diagnostic, therapeutic (both surgical and nonsurgical), and rehabilitation services to sick or injured persons who do not require hospitalization or institutionalization.
New POS code 19: A portion of an off-campus hospital provider based department which provides diagnostic, therapeutic (both surgical and nonsurgical), and rehabilitation services to sick or injured persons who do not require hospitalization or institutionalization.
The CMS definition of a hospital "campus" includes the physical area immediately adjacent to the hospital's main buildings, and other areas and structures that are not strictly contiguous to the main buildings but are located within 250 yards of the main buildings.
These POS codes are to be used for professional services provided to a hospital outpatient regardless of where the face-to-face patient encounter occurs. CMS has advised that payments for services to outpatients who are later admitted as inpatients within three days are bundled when the patient is seen in a wholly owned or wholly operated physician practice, provided the services are clinically related to the reason for the patient's inpatient admission.
Payment for Global Surgical Packages
Another provision contained in the 2015 MPFS was the elimination of the 10-day and 90-day global surgical packages that bundled follow-up visits with surgical procedures, including some interventional radiology procedures. These were to become 0-day global periods beginning in 2016, but MACRA reversed this portion of the Medicare rules and so the bundling will remain in place for now. CMS will be gathering additional information in order to adjust its rulemaking on this topic in the future.
Summary
The Conversion Factor reduction was a surprise following expectations that a 0.5% increase would be applied. This produced mixed results depending on the specialty when compared with the proposed rules published earlier in the year. The continued bundling of procedure codes will have the largest impact on practices based on their individual billing patterns. While no big changes are in store for 2016, greater attention than ever must be placed on the various quality reporting programs – especially PQRS. These will play an increasingly important role in Medicare reimbursement from now on. Contact us to learn more about how to position your practice for successful compliance in the evolving PQRS / VM program.
1 The Medicare fee schedule is determined through a series of calculations. A Relative Value Unit (RVU) is determined by CMS for each procedure, which is a measure of the physician work and practice expenses associated with that procedure. The RVU is multiplied by a dollar amount (CF) that converts the RVUs into a table of fees. The fee table is further modified based on the geographic region in which the physician's services are performed, to adjust for the cost of living in different parts of the country.
2 The Healthcare Common Procedure Coding System (HCPCS) is the set of codes recognized by CMS for payment of claims in the Medicare program.
3 Current Procedural Terminology (CPT®) is a copyrighted code set developed and maintained by the American Medical Association.