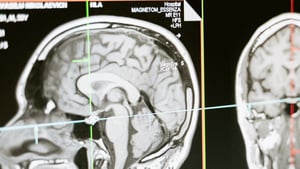 It seems that diagnostic imaging and radiology are often blamed for increasing the cost of healthcare, especially Medicare costs. Not so, says a recent study that was reported in Radiology Business on August 30, 2021.
Using Medicare Part B data from the Centers for Medicare and Medicaid Services (CMS), the study by Kassavin, et al, showed that imaging represented on average 8% of the total Medicare Part B expenditures, 1.4% of total Medicare expenditures, and 0.05% of the National Healthcare Expenditure (NHE) during the ten-year period 2009-2019. However, while overall spending in these categories increased during that period, the spending for imaging did not.
In fact, the study reported that "imaging had the most negative CAGR [Compound Annual Growth Rate] compared to all other categories, including Drugs, Procedures, Evaluation and Management, and Durable Medical Equipment." Their conclusion is that "Imaging did not contribute to the increase in Medicare Part B expenditures, and it might have been disproportionately affected by cost containment policies."
During the period of this study, the Medicare conversion factor (CF) decreased 0.1% or virtually no change to the payment rate; it was $36.0666 in 2009 and it was $36.0391 in 2019. Yet, a study by Kumar, et al reports that "reimbursement rates were shown to decline for all studies across all imaging modalities except for certain studies within nuclear medicine, radiography, and ultrasound" during the period 2007 to 2019 after accounting for inflation.
Cost containment is the issue facing radiology today. CMS proposed Medicare fee schedule cuts for 2021 that averaged 11%; our reporting at that time showed that the "fee schedule reduction could be as little as 1% for diagnostic x-rays billed globally when performed in an imaging center or as much as 18% for the professional component of certain CT exams in a hospital setting." Only last-minute congressional action provided a temporary reprieve. For 2022 the Medicare physician fee schedule again proposes more cuts, ranging from 2% for diagnostic imaging and nuclear medicine to 9% for interventional radiology.
The benefit afforded by the Consolidated Appropriations Act, 2021 that diminished the size of the 2021 cut to radiology will run out at the end of the year. Drs. Nicola and Golding wrote in Applied Radiology, "Budget neutrality and a deflating CF will continue to be an issue for radiology, as the process of simplifying and revaluing E&M [evaluation and management] services is not complete." Their article clearly explains the effect that the revaluation of E&M services has had on radiology due to the budget neutrality mandate.
While Medicare is not the only payer, it typically represents a large share of a radiology practice's payer mix and it is the leader in healthcare pricing policy making diligence in responding to these proposed cuts very important over the long term. However, many practices have contracts that use Medicare's current rates as a base, so they will feel the effects almost immediately. Dr. Kumar and his colleagues correctly state that "Medicare decisions are typically the basis for the entire reimbursement market" and eventually most payers will follow Medicare's lead in reimbursement rates.
Organizations such as the American College of Radiology, the ACR RADPAC, and the Radiology Business Management Association continue to apply pressure by responding to CMS about the proposed Medicare rules. We urge our readers to support these and other similar professional organizations so that they have a stronger voice in Washington. Individual physicians can make their position known by signing on to campaigns such as this one that is supported by the ACR, that send a message directly to their congressional representatives.
We will keep our readers up to date on this topic and others that impact practice reimbursement. Subscribe to this blog for all the latest information.
Sandy Coffta is the Vice President of Client Services at Healthcare Administrative Partners.
Related Articles


How The New Information Blocking Law Will Impact Your Radiology Practice

It's Time to Get Started on Provider Relief Fund Reporting
How Can the Use Of Physician Extenders Benefit a Radiology Practice?