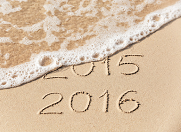 The American College of Radiology (ACR), Radiology Business Management Association (RBMA), and other similar provider advocacy organizations are busy analyzing and preparing responses to the Medicare Physician Fee Schedule (MPFS) Proposed Rule issued by the Centers for Medicare and Medicaid Services (CMS) recently. According to the RBMA Washington Insider of July 14th, "CMS estimates that if the provisions within the proposed rule are finalized, the overall impact of the MPFS proposed changes to radiology to be 0%, while interventional radiology would see an aggregate increase of 1%, radiation oncology a decrease of 3%, nuclear medicine a change of 0%, radiation therapy centers a decrease of 9%, and Independent Diagnostic Testing Facilities (IDTFs) a 1% increase."
These figures represent a gross estimate from CMS of the potential effect of the proposed policy changes. Each individual practice will be affected differently due to its own procedure mix and location of services, whether in hospital or imaging center settings. In addition to any policy changes, the overall fee schedule conversion factor will receive a 0.5% increase due to provisions in the MACRA law passed earlier this year.
The ACR's preliminary summary states, "Upon initial review, the ACR is pleased with several aspects of the rule, including the appropriate use criteria (AUC) / clinical decision support (CDS) and the film-to-digital practice expense input sections." Development of rules around AUC / CDS will be especially important to radiologists in the coming years. As we reported in a recent article on this blog, "The use of a clinical decision support (CDS) tool will be required beginning in 2017 whenever advanced imaging is ordered. Radiologists' Medicare payments will be at risk for failure of the referring physician to use such a tool and to document its use. Once CMS develops appropriate use criteria, required by November 15, 2015, radiologists will then be faced with the task of training their referring colleagues to document use of these systems so that the radiologist will not be penalized." The 2016 MPFS rules will define the development process for application of this requirement.
As for the film-to-digital practice expense inputs, it is hoped that this will adjust reimbursement for procedures that rely on PACS by correcting the assumption made previously by CMS that a digital workstation costs only $2,501 rather than the more accurate $5,557.
Other proposed practice expense adjustments would create the significant decreases estimated for radiation oncology and radiation therapy centers. According to the RBMA summary, "CMS' utilization assumption for radiation therapy equipment would increase from 50% now to 70% over the next two years (60% in 2016, then 70% in 2017); this would result in lower technical component (TC) PERVUs for radiation oncology." This is similar to the equipment utilization principle that contributed to large cuts in the reimbursement for MRI a few years ago.
As we pointed out in our article Avoid Medicare Payment Reductions by Upgrading CT Equipment, beginning in 2016 there will be a 5% penalty on the technical component of CT services if the exam is performed using equipment that does not meet NEMA XR-29 standards. The proposed rule defines how Medicare will obtain the information to apply the penalty by establishing the "CT" modifier.
In addition, the Value-Based Payment Modifier (VM) that will begin to affect all physicians' Medicare reimbursement beginning in 2017 based on 2015 reporting will be adjusted to better line-up with the program that will take its place beginning in 2019, the Merit-Based Incentive Program (MIPS). The Medicare proposed rule formally establishes 2016 as the base year for 2018 payment adjustments and stipulates the upward and downward fee schedule adjustments that will be in effect for the VM in 2018. The new MIPS will replace the current EHR Meaningful Use program, the Physician Quality Reporting System (PQRS) and the VM. There is much more information on the current PQRS / VM program, including information that will affect Medicare reimbursement in 2016 and 2017, on our blog.
The final MPFS rule will be published around November 1, 2015. In the meantime it is open for public comment and the final rules are likely to be somewhat different from this initial proposal. Healthcare Administrative Partners will provide an update after the final rules are available. Be sure to subscribe to this blog to receive our latest posts on this topic.
Related articles:
Assessing the Future Impact of Medicare Regulations on Radiology and Radiation Oncology
Avoid Medicare Payment Reductions by Upgrading CT Equipment