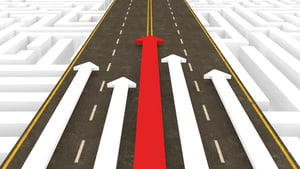 With the 2017 MIPS reporting year behind us, we now know that practices that achieved the highest possible Final Score of 100 points will receive 2.02% more Medicare reimbursement than the basic fee schedule for 2019. This increase is compared with the possibility of a 4% payment reduction for practices that did nothing, and a zero-percent adjustment for practices that did the minimum amount of reporting. In between the minimum level and a perfect score, the fee schedule positive adjustment varies on a sliding scale computed by Medicare.
At the beginning of the MIPS program, Healthcare Administrative Partners launched Measure Assurance Services (MAS) to help our clients maximize their MIPS performance. We are proud to report that all of our clients realized a positive payment adjustment for 2019, with 90% of them achieving a full Composite Performance Score (CPS) of 100 points. In this article, our team, and our radiology clients, share how we reached this level of success so that your practice can do the same.
Reflecting on MIPS success
The most important element in the process was that our Practice Managers worked closely with our clients as an integrated team. According to Sandy Coffta, HAP's Vice President of Client Services, "It takes a group effort. We met with our practice clients to design the measures set that would work for their practice, then our coding team made sure the practice's documentation met the measures' criteria. We embraced our clients' feedback and tailored our program accordingly."
Just as we already do with our physician coding services to help clients maximize reimbursement, we found that providing ongoing feedback in this case also helped maximize their MIPS score. Erin Stephens, MIPS Coordinator/Client Liaison Health Information Services states, "MIPS coding is a little different, we have to look for the nuances. It's not as straightforward as procedural coding, and we find that our clients appreciate the interaction with our team. The coders keep the Practice Managers informed about changes that might be needed, so they can work with their clients on process improvement."
How we help our radiology practices with MIPS performance
By taking a look at the process we use, you can garner ideas that will benefit your own radiology practice. We begin with education, which is bi-directional. We provide training to our clients about the MIPS program so they understand what is required for them to be successful. We also learn from them about the practice and its physicians by together creating a practice profile. This analysis helps to determine provider eligibility for MIPS participation as well as their eligibility for each of the MIPS performance categories. We analyze their claims to identify those measures that will provide the best results, and then give direction on how to collect the appropriate data.
Once the program is defined for the practice, we provide ongoing feedback in several ways. As mentioned previously, the coding team reviews the documentation created by the practice and offers support for improvement and workflow changes where appropriate. At regular intervals we prepare a report card and review the results with the practice to let them know if they're on track or not, and where improvements are needed.
At the end of the year we gather the data for each individual provider or group practice according to the plan defined by the practice profile we created with the client. The data can be submitted either through a Qualified Data Registry (a service that HAP also provides as an option) or through claims-based submissions, whichever is most advantageous to the MIPS Final Score.
Once Medicare releases the reports for the year, we help our clients gain access to them and together we review and evaluate the results. With this data in hand we can help the practice interpret the data, identify critical benchmarks, and make recommendations on key metrics that need improvement for the next reporting year. An update of the practice profile is an essential step for each reporting year, as well. This will identify any adjustments that need to be made to the practice's program.
The best way to sum up the process is to quote one of our clients, Dr. Gregory Nicola of Hackensack Radiology Group:
"HAPs expertise in identifying patient encounters associated with quality measures combined with their sophisticated feedback reports allowed my practice to identify variance in care, as well as an early opportunity for process improvement. In essence, HAP equipped my practice with the quintessential data for a PDSA [Plan Do Study Act] cycle regarding quality improvement, at the same time allowing us to maximize our MIPS final score and receive a generous positive income adjustment."
MIPS lessons learned from our experience
At times, there are external forces at work that prevent a practice from complying effectively with its MIPS goals. For example, if your hospital is not in a state where the use of mammography patient reminder programs is mandatory, then you may not be able to achieve MIPS Measure 225. Working with hospital administration, as we did for one of our clients, you should be able to help them understand that the benefit they will receive far outweighs the cost of implementing a reminder system, and your practice will benefit as well.
The level of documentation detail needed to comply with MIPS measures is consistent with that already required for proper procedure reimbursement. Therefore, the feedback given to our clients during our routine coding reviews for billing allowed them to comply with MIPS measures at the same time.
We also found that our clients would sometimes call us for assistance with reporting new imaging procedures. Through our initial education and implementation process, they felt engaged in the process and part of the team, so we were able to work together to develop the documentation to comply with best practices for both radiology services billing and MIPS measures.
What does success mean to your practice?
The percentage of increase or decrease from the Medicare fee schedule might not have much meaning by itself, so it might help to understand the dollar amount that the impact of MIPS failure or success will have to your practice. The starting point is to gather information about the amount of your Medicare reimbursement for the preceding year. This should include the full allowable amount, which combines the amount paid by both Medicare and the patient's co-insurance.
Let's take Example Radiology Group (ERG) that has 30 physicians and currently has Medicare revenue of about $5,000,000 per year. If ERG did not participate in MIPS, they would suffer a 4% penalty – that's $200,000 or over $6,600 per radiologist. On the other hand, if they achieved a perfect score in MIPS they would receive an increase of 2.02% - that's about $100,000, or $3,300 per radiologist. All told, ERG benefits by $300,000 or $10,000 per radiologist by achieving a perfect MIPS score!
Note that the upward adjustment of 2.02% is the 2017 maximum result. This will be a different amount each year because MIPS has to be budget-neutral, which means the penalties assessed as negative adjustments becomes the pool of funds to be distributed to those with positive adjustments.
The quality game keeps changing

Even if your practice did well in 2017 it doesn't mean you will automatically achieve the same level of success in the future. There are many variables in MIPS and the rules change each year. For example:
The threshold for an Exceptional Performance Bonus will be raised from 70 points to 80 points, so you have to always strive for 100 points.
The Cost Category was not a factor in 2017, but it will represent 10% of the Final Score in 2018 and more in future years. Your 2017 results will include information about whether your practice would have been subject to a Cost score or not. If you were, then there's a possibility you will continue to be subject to Cost Scoring and you will have to understand what steps you can take to maximize it.


Your group or certain radiologists might become "patient-facing" based on their practice pattern or a rules change. This would make them subject to the Performance Improvement (previously Advancing Care Information or ACI) category, which could have a big impact on your MIPS score. An annual review of your practice profile will uncover this information.


The measure sets for the MIPS Quality and Improvement Activities Categories change every year, so data gathered for measures in 2017 will not necessarily be used in 2018. New measures will have to be identified and workflow processes implemented to capture the correct data.
Dr. Steven Greenberg of North Shore Radiological Associates understands the changing nature of the program:
"Our practice is off to a great start with MIPS thanks to HAP. Their Measure Assurance Services helped us work through the initial set-up complexities and maximize our 2017 performance incentive. These quality programs continue to change, but we're confident HAP has us fully prepared for success this year, and into the future, no matter what mandates come next. Physician quality ratings are becoming more visible, and thus more important to hospitals and patients alike. Our practice values having a partner like HAP that is looking out for our reputation as well as our reimbursements."
MIPS participation cost vs. benefit
There's still a lot of changing information to keep up with and a lot of work to be done to get MIPS right. If your radiology practice is behind on this issue, it's a good idea to analyze the cost of not participating and weigh that estimate against the potential benefit of maximizing your results. Factor in the administrative time and effort required for program participation. Then, consider whether you should outsource to MIPS compliance experts that know the radiology specialty well and can provide you with a higher level of assurance that you will succeed.
Richard Morris is the Director of Value-Based Strategy at Healthcare Administrative Partners.
Related Articles
Using patient education to expedite payments in hospital-based radiology
What the MPFS Proposed Rule for 2019 Means for Radiologists
Beyond Debate: Incidentalomas and the Need for Radiology Practice Proactivity