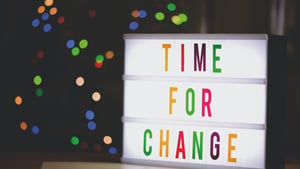 Although we refer to the annual updates to the ICD-10-CM[1] coding system as being for the coming year of 2023, they are effective and available for use on October 1, 2022.
The ICD-10 changes come in two forms. The Coding and Reporting Guidelines describe how the codes are to be used, and then there is the list of available codes themselves. Last year we reported that there were 159 new codes; this year there are 1,176 new codes, plus 287 deleted codes and others that were revised. The biggest changes are associated with social determinants of health, dementia, endometriosis, maternal care for fetal disorders, head injuries, and motorcycle and electric bike accidents. However, relatively few of the new and revised codes will apply to radiology practices.
The Centers for Medicare and Medicaid Services (CMS) issued revisions to its National Coverage Determinations (NCD) related to ICD-10 coding changes, published in Change Request (CR) 12842. Those related to radiology are NCD 220.6.20 and NCD 220.6.17[2]. The latter, PET (FDG) for Oncologic Conditions, involves only a slight change to the descriptors so that they read "not elsewhere classified" rather than "not classified".
NCD 220.6.20, PET Beta Amyloid for Dementia and Neurodegenerative Disease, adds a long list of ICD codes that may be associated with these studies, and it removes 3 codes. The new codes are in the range F01.511 to F03.C4, and the deleted codes are F01.51, F02.81 and F03.91. A table listing the new codes can be downloaded here.
Radiologists working in emergency departments should be aware that any code previously used related to a motorcycle accident has been replaced by new coding that includes electric-assisted bikes. There are 473 new codes and 233 deleted codes related to this section (Chapter 20, V00-Y99). Our team suggests always consulting a code book or coding system in this area.
Action Steps
This is just a brief overview of the many changes to ICD-10 coding that are effective now, as of October 1, 2022. Radiology practices should carefully review in detail those codes that will affect their practice and make appropriate adjustments to their templates and EHR systems. Particular attention should be given to codes that have been deleted, as their use could cause claims to be rejected by payers. The reporting guidelines should also be thoroughly reviewed to determine where the practice's documentation might need to be modified.
The annual revision of the CPT®[3] code set that takes effect at the beginning of each year is generally of greater impact than the diagnosis coding changes. Watch for our full coverage of the important coding changes for radiology. Subscribe to this blog to keep abreast of coding changes and other news that affects your practice.
[1] ICD stands for International Classification of Diseases, the system owned and copyrighted by the World Health Organization that is used to report diagnoses when submitting claims for reimbursement of physician services, among many other purposes. ICD-10 is the 10th edition of this coding system. CM stands for the Clinical Modification of the classification system.
[2] An article published by the ACR reported additional codes assigned to NCD 150.3, Bone Density Studies, but CMS later corrected its CR 12842 to remove those codes that were added in error.
[3] Current Procedural Terminology (CPT) is a copyrighted code set developed and maintained by the American Medical Association, and CPT is a registered trademark.
Erin Stephens, CPC, CIRCC is the Sr. Client Manager, Education at Healthcare Administrative Partners.
Related Articles

Expanded Authorization for Non-Physician Providers

Top 3 Threats To Independent Radiology Practices

What Will the MIPS Value Pathways Option Mean for Radiology Practices?

Follow HAP on Twitter
Like HAP on Facebook


Copyright © 2022 Healthcare Administrative Partners. All Rights Reserved.