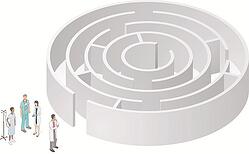 In recent years, the Centers for Medicare and Medicaid Services (CMS) has broadened its use of the Multiple Procedure Payment Reduction (MPPR) methodology to reduce Medicare payments to physicians, but there may be situations where your practice can justify avoiding this payment reduction.
Previously the MPPR applied to multiple procedures provided to a patient on the same day in a single session by an individual physician. That has now been expanded to encompass services provided by one or more physicians within a group practice. Medicare pays the full Physician Fee Schedule amount for the highest-paid procedure after the usual allowances for deductibles and coinsurance. The second and subsequent procedures are reduced by a percentage that varies depending on the type of procedure:
Advanced imaging procedures (MRI, CT and Ultrasound), professional component 25%, technical component 50%
Designated cardiovascular procedures, technical component 25%
Designated ophthalmology procedures, technical component 20%
CMS has indicated that the MPPR may be expanded in the future to include multiple procedures of all diagnostic services. In order to trigger the MPPR, a set of procedures must be done in the same session, a term that Medicare has yet to define; therefore, it is open to interpretation by an individual physician or group practice. Due to lack of a clearly-defined rule or inability to apply an interpretation of the rule, many practices are losing revenue for legitimate same day procedures where MPPR does not apply.
To ensure that you are not leaving money on the table, your practice or your billing company should define how to interpret the rule and apply it consistently. Using the guidelines provided by CMS, document scenarios of same day services where the MPPR should not apply. In such cases, use a billing modifier (-59) to specify these as distinct services and ensure your coders understand how to apply the rules.
While the Multiple Procedure Payment Reduction rule will stand as CMS directed in most cases, there is no reason that practices cannot reduce the unintended impact of the rule. Through judicious definition and documentation of special circumstances, training of coders in the appropriate use of modifiers, and consistent implementation, you can legitimately continue to reap full medicare reimbursement for same day services when you can properly support your claims.