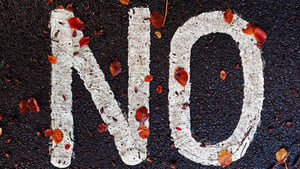 The No Surprises Act (NSA) was designed to protect patients from receiving large medical bills from a physician or facility that does not participate in their insurance plan. It was to provide a mechanism whereby the providers could receive a payment from insurers that reflects a reasonable market price, with a dispute resolution process to be used when the parties were too far apart to reach an agreement. While this all sounds very reasonable and good for patients, it always seemed like the insurance companies could use the law as leverage to terminate existing agreements with providers who had negotiated high fee schedules and force them into lower-rate contracts. And that is exactly what is beginning to happen.
The American College of Radiology (ACR) reports that Blue Cross Blue Shield of North Carolina (BCBSNC) has begun the process of threatening to terminate certain of its provider contracts unless the providers agree to a cut of 15% effective immediately, in at least one case. With no agreement in place, those providers would be out of network and would be forced to accept whatever payment is offered by the insurance company or initiate the Independent Dispute Resolution (IDR) process for each procedure code, which would quickly become costly and burdensome to the provider.
The IDR as written by Congress was intended to be a fair and independent process for resolving payment level disputes, considering various equally weighted factors, but the regulations issued recently stipulated that the Qualifying Payment Amount (QPA) was to be the primary factor. Without any high-paying contracts in its network, BCBSNC will be able to bring the QPA down to a lower level, as it is measured by the median in-network contracted rate. As BCBSNC has shown, the QPA can be easily manipulated by the insurance companies, thereby lessening its value as a fair measure of the market.
Lawsuits intended to have the administration revise the regulations to be more in line with the intent of Congress have been filed by the American Medical Association (AMA) and the American Hospital Association (AHA), and the ACR is considering similar action, according to Radiology Business. They report that "AMA and AHA's action comes after the Texas Medical Association filed suit in November for the same reasons".
The ACR says that it "seeks member input to determine how widespread attempts are by insurers to narrow physician networks. Members who receive letters from insurance companies threatening contract termination are asked to contact Katie Keysor, ACR Senior Director of Economic Policy. If providing letters to the ACR, please ensure that any specific fee data is blocked out before sending." Radiologists and other providers can make their voice heard by contacting their representatives, 150 of whom have already signed on to a letter to the administration urging revision of the regulations.
We will continue to follow this issue and keep you up to date on how the No Surprises Act will affect your practice. Our recent articles "Regulatory And Payment Issues That Will Impact Radiology Practices In 2022" and "CMS Has Released The 2022 Medicare Physician Fee Schedule Final Rule" are filled with more information you need to optimize your practice in 2022. Subscribe to this blog for the latest information.
Sandy Coffta is the Vice President of Client Services at Healthcare Administrative Partners.
Regulatory And Payment Issues That Will Impact Radiology Practices In 2022

CMS Has Released The 2022 Medicare Physician Fee Schedule Final Rule
Understanding Payment Dispute Resolution Under The Federal 'Surprise Billing' Rule
Follow HAP on Twitter
Like HAP on Facebook
Copyright © 2021 Healthcare Administrative Partners. All Rights Reserved.