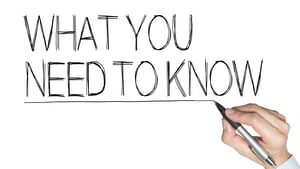 In our recent article we explored the ways radiology groups can begin to move toward participation in Alternative Payment Models (APM*) as an option in place of working within MIPS under the Medicare QPP. But what does APM participation mean for a radiology practice, and what should radiologists look for to begin moving in this direction?
While we typically focus on the Medicare program when thinking about quality reporting and varied reimbursement based upon quality measures, keep in mind that other payers are also involved in similar payment arrangements. The concepts are the same regardless of the payer, although there are many different models in place depending upon the goal defined by payers and participating physicians. A common feature of any of these is the sharing of patient care among providers to achieve savings for the payers (better resource utilization) while improving patient outcomes.
Types of Alternative Payment Models
There are several models of APM's but not all lend themselves to beneficial participation by radiologists. Some are specialty-specific, or focused on primary care without a radiology component. Here are broad definitions that some APMs will fit into:
A Bundled Payment APM contracts with the payer to received a single payment for a patient or group of patients based on clinical episodes, conditions or diagnoses. The parties providing the care divide up the payment among themselves based on some pre-determined methodology.


In a Shared-Savings APM, or an ACO, bonus payments are made to the participants who improve quality while reducing costs.


Physician-Focused Payment Models (PFPMs) were added in MACRA as a new option ideally suited for specialists. PFPMs are APMs that must address a new issue or specialty compared with existing APMs.
Benefits of an Advanced APM
Radiologists would do well to look for a program that qualifies as an Advanced APM. These offer the easiest path for financial reward with a reasonable amount of effort. An Advanced APM has to include:
a higher level (i.e., more than a nominal share) of risk for financial losses among participants,


a requirement for participants to use certified electronic health record technology, and


payment based on quality metrics similar to those in MIPS.
PFPMs that are Advanced APMs will provide an opportunity for radiologists to demonstrate and be rewarded for their unique contributions toward patient care, which will allow them to actively partner with other stakeholders in developing radiology-relevant models.
Radiologists with a sufficient level of participation in an Advanced APM are considered Qualified Participants (QP) and will earn the following:
Exemption from MIPS and its complex reporting structure.


A 5% Medicare upward payment adjustment, with no risk of a downward adjustment, regardless of any performance measures. However, this could be offset by losses within the APM that are shared by participants.


Future annual Medicare fee schedule increases that are greater than those for MIPS participants.
Radiologists can benefit in ways other than financially by participating in an APM. Since ACO's and Medicare Shared Savings Programs have often been formed and run under the auspices of a hospital or hospital system, radiologists participating in these hospital-run programs find that they benefit from being 'at the table' when decisions are made that will affect their daily work and reimbursement levels. They also have the opportunity to work with other physicians to cement relationships and build programs that respect the value radiologists bring to the patient care continuum.
Conclusion
Participation in an Advanced Payment Model is an unavoidable reality that radiologists will have to embrace in order to maximize their reimbursement from Medicare, and likely from other payers as well. Exploration and understanding of APMs sooner rather than later will put radiologists in a good position to be ready for this requirement. More detailed information about PFPMs can be found in this article published by the Journal of the American College of Radiology. Subscribe to our blog series, as we will continue to provide you with current and timely information about this important topic.

Richard Morris is the Director of Value-Based Strategy at Healthcare Administrative Partners.

* GLOSSARY of acronyms used in this article:

CMS - The Centers for Medicare and Medicaid Services

MACRA – The Medicare Access and CHIP Reauthorization Act

APM – Alternative Payment Model

MIPS – Medicare Incentive-based Payment System

ACR – American College of Radiology

ACO – Accountable Care Organization (these can become APM's)

QPP – Quality Payment Program, the overarching CMS program established by MACRA that includes MIPS and APM as its two tracks.

PFPM – Patient Focused Payment Model, a typed of Advanced APM

Recent Articles:

Radiology Documentation Guidelines for Optimized Coding and Reimbursement

First Steps Toward APM Participation for Radiologists

Perspectives on Patient Care and Complexity for Radiology Practices