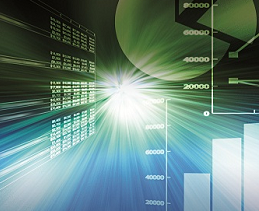 Along with the entire healthcare industry in America, radiology is increasingly being asked to standardize its methods of practice. Radiologists' reports have traditionally been free-text documents in formats that vary from physician to physician, even within group practices. This individual style of reporting has become the radiologist's personal signature on the work he or she has done with each patient exam but it does not lend itself to meeting modern requirements.
Structured systems have long been in place for defining procedures and diagnoses, and more recently for reporting quality measures. The development and use of Electronic Health Records (EHR) and radiology's own specialized systems such as BI-RADS for mammography, LUNG-RADS, LI-RADS for liver, PI-RADS for prostate, HI-RADS for head injury, and T-RADS for thyroid disease all require standardized radiology reporting. Coming soon will be the requirement to use a clinical decision support system to document appropriate use criteria in the ordering of imaging examinations.
Moving Toward Structured Reporting
Within the realm of this technological change, radiologists have been slow to adopt structured reporting while other medical specialties have embraced it. This could be simply the fear of having to change behaviors, or concern that interaction with the reporting system will interfere with their interpretation of the images and potentially reduce diagnostic accuracy.[i] Some practices have begun to adopt structured reporting through the use of macros and templates within voice-recognition dictation systems. This will allow a group practice's reports to be similar in structure, a feature that is welcomed by the ordering physician community for easier review of results.
In 2008 the Radiology Society of North America (RSNA) formed its Radiology Reporting Committee to "identify and promote best practices in radiology reporting" with the intent "to help identify and promote best practices in radiology reporting templates that have been designed and approved by subspecialty societies, institutions, or radiology practices."[ii] The work of this committee has produced the RSNA's library of report templates that are available for free download, allowing them to be easily imported into radiology reporting systems.
Benefits of Structured Reporting
There are many benefits to structured reporting. According to the RSNA, these report templates:
Create uniformity and improve communication with referring providers,
Enable the practice to meet accreditation criteria, and
Help the practice earn pay-for-performance incentives.
Although not listed by the RSNA, an additional benefit is to assure that all of the appropriate documentation needed to support the level of billing is included. This will allow reimbursement at the highest level appropriate for the exam. Our article, Documentation Diligence is the Key to Radiology Practice Reimbursement, contains several circumstances where the lack of critical elements in the radiology report will result in lower reimbursement, or at least a delay in billing while more information is obtained. For example, when the intent is to perform and be reimbursed for a complete exam, but one or more elements of the required documentation are missing, then the exam must be billed at the lower level of a limited study. The use of templates can help avoid these lapses of documentation and assure that the intended reimbursement is received.
Practice Managers at Healthcare Administrative Partners have observed that radiology practices using structured reporting receive fewer requests for additional information, thus saving time for radiologists and allowing charges to be processed more timely. Sandy Coffta, HAP's Senior Director of Practice Management, reports, "The use of structured reporting also decreases the number of medical necessity denials. While the volume of improvement varies by practice, standardizing always has some positive impact."
The 2015 requirement to begin using ICD-10 diagnosis coding heightened the awareness of all physicians that they must be more precise in their ordering and reporting so that this highly specific coding system can be applied. Structured reporting systems such as templates have helped radiologists communicate the necessary information to their coders in order to comply with ICD-10. It is expected that Medicare will soon begin to tighten some of their more lenient positions on non-specific coding, another reason for practices to include more structure in their reporting.
Conclusion
The use of structured reporting has many benefits and few drawbacks. Once optional, pay-for-performance incentives such as PQRS[iii] are developing into mandatory requirements under the new Medicare Merit-based Incentive Payment System (MIPS), introducing a financial penalty associated with the failure to comply. A relatively recent study[iv] concluded that most academic radiology departments are using or experimenting with structured reports, and that radiologist satisfaction is significant. With the availability of the RSNA's template library it will be easier for more and more practices of all types to adopt structured reporting to realize their many benefits.
We would be very interested to learn how our readers feel about the pros and cons of structured reporting, the challenges encountered in adopting such a system, and whether or not the benefits outweigh those challenges. Please submit your comments below.
[i] Schwartz, L et al. Improving Communication of Diagnostic Radiology Findings through Structured Reporting. Radiology 2011; 260:174-181.
[ii] Kahn, CE Jr,. et al. Toward Best Practices in Radiology Reporting. Radiology 2009; 252:852-856.
[iii] The Physician Quality Reporting System (PQRS) is an expiring Medicare program that provided financial incentives for reporting certain quality measures.
[iv] Powell, D and Silberzweig, J. State of Structured Reporting in Radiology, A Survey. Academic Radiology; Vol. 22, Iss. 2, Pgs. 226-233 (February 2015).
Related articles
Documentation Diligence is the Key to Radiology Practice Reimbursement
Documentation Best Practices for Imaging Guidance in Interventional Radiology Procedures