Participation in Medicare's PQRS program is important to radiologists in order for them to maintain full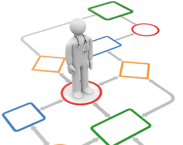 reimbursement under the Medicare fee schedule, and to perhaps earn a higher level of payment in future years. Radiologists providing services in Independent Diagnostic Testing Facilities (IDTFs) will not be able to participate in PQRS, according to a ruling described in the June 16, 2015 issue of the RBMA Washington Insider. This most recent guideline issued by the Centers for Medicare and Medicaid Services (CMS) clarifies past guidance by stating, "After further review, CMS is announcing that EPs [eligible professionals] who provide services under an IDTF or an independent lab (IL) (and on behalf of services provided by that IDTF or IL) are not able to participate in PQRS. Therefore EPs who provide services [billed] under an IDTF or IL will not receive the 2015-2018 PQRS payment adjustments for services associated with the IDTF or IL". This reverses CMS guidance issued as recently as March, 2015.
While it might be a relief for some physicians to know that they will not be docked 2% for failure to participate in PQRS, they will also lose the opportunity to earn additional upward reimbursement adjustments under the Value-Based Modifier Program (VM) that will affect all physicians beginning in 2017. Physicians who work for more than one organization will still be able to meet the PQRS requirements based on their services provided in non-IDTF locations. For example, a radiologist might practice in a hospital or imaging center using a Tax Identification Number different from that of the IDTF.
Due to the varying positions taken by CMS on this issue, some payments may be processed this year with a PQRS reduction of 1.5% based on lack of participation in 2013. According to the Radiology Business Management Association, those claims will be reprocessed automatically to refund the adjustment amount.
As CMS continues to change the parameters of programs like PQRS, Healthcare Administrative Partners is committed to helping physician practices meet the participation requirements, avoid penalties, and maximize future reimbursement potential. Check our blog for a series of articles about PQRS and the new VM payment systems, including the latest updates on future CMS edicts impacting the program.