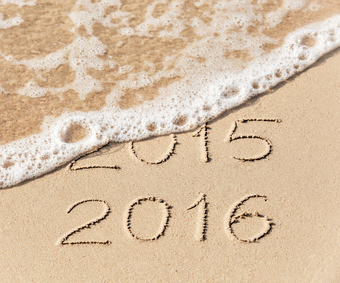 The annual cycle of revising codes in the Current Procedural Terminology1 (CPT)® has been completed with the issuance of the Medicare Physician Fee Schedule (MPFS) Final Rule for 2016, and radiology is one of the areas most affected by the changes. The traditional radiology section of codes, 70010 – 79999, has 60 additions, revisions or deletions and there are even more when the Interventional Radiology (IR) surgical codes are considered.
This analysis focuses on the effect those changes will have on radiology practice reimbursements. Each practice's experience will vary based on the volume of procedures that use the affected codes, and a volume-weighted analysis of the entire Medicare fee schedule is recommended to gain a complete understanding of the impact on the practice revenue.
Many of the coding changes come from Medicare's identification of two or more codes that are frequently billed together, with the result that a new single code is created to describe the procedure. This process, known as bundling, often does not assign the same total value to the procedure that the multiple combined codes carried. In some cases, however, codes were created to describe new procedures that previously had no applicable code. This change should produce a benefit to practices, since specific codes will have an appropriate value assigned and an assurance of payment, as compared with "unlisted procedure" codes that were used previously.
Diagnostic Radiology
Hip & Pelvis X-Rays
Medicare determined that the separate hip and pelvis codes (73500 and 72170) were billed together more than 75% of the time. A new bundled code was created to combine the pelvis exam with the hip exam, resulting in a 46-48% decrease in reimbursement.

In addition, a new series of more specific hip codes was created to replace codes 73510, 73520, and 73540. These describe both unilateral and bilateral procedures with various numbers of views and entail higher reimbursement than the old codes did. All of the new hip codes now include the pelvis, although the separate one- or two-view pelvis code 72170 will still be available for use when applicable.
X-ray examination of the femur (73550) was expanded to include separate codes for a single view (73551) and multiple views (73552). The new codes will have global values 4% and 21% higher than the old code 73550, which was deleted, while the professional component will be -4% and +8%, respectively.
Thoracolumbar Spine X-Rays
In order to standardize the hierarchy and nomenclature for the thoracolumbar code group to be in line with other spine code groups, codes for spine survey (72010), standing studies (72069) and scoliosis studies (72090) were deleted and replaced with more specific codes, as follows:
Compared with 2015, the value of the 2-view spine survey (72080) was decreased by 9% professional and 6% global. The reimbursement for all of the new codes in the series is higher than for either of the standing or scoliosis codes that were deleted.
Fetal MRI
New codes were created for fetal MRI exams where none previously existed. This will afford the opportunity of better reimbursement for these exams over the use of unlisted codes.

Nuclear Medicine - Gastric Emptying
Positive changes occurred with the addition of two new codes that more thoroughly describe gastric emptying studies. According to the American College of Radiology (ACR) in their review, the two new codes describe small-bowel and colon transit scintigraphy. "This scintigraphic method allows the determination of both total and regional times for gastrointestinal transit", wrote the ACR.
The MPFS Final Rule sets the values for 2016 as follows:

Interventional Radiology
There are numerous changes in interventional radiology (IR) coding for 2016 that generally continue to eliminate the traditional component coding for IR procedures and combine (bundle) surgical procedures and imaging codes into a single, complete procedure code. There are also new codes to describe previously unlisted procedures, which is a positive change.
The areas affected include:
Intracranial endovascular intervention bundling
Intravascular ultrasound bundling
Genitourinary coding for nephrostogram, nephrostomy, ureteral stent, and nephrostomy tube
Percutaneous biliary procedure bundling
Percutaneous image-guided sclerotherapy of fluid collection
Soft tissue marker placement
The details of these IR coding changes will be covered in a subsequent article to be published soon. Be sure to subscribe to our blog so that you receive our regular updates as soon as they are posted – including our continued coverage of the year-end changes that impact radiology practices.
1 Current Procedural Terminology is a copyrighted code set developed and maintained by the American Medical Association, and CPT is a registered trademark.