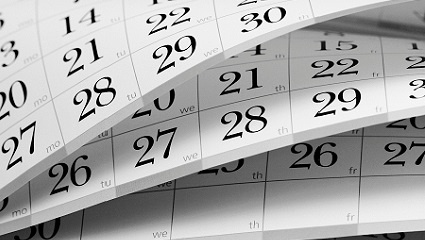 The Centers for Medicare and Medicaid Services (CMS) has issued its proposed revisions to the Medicare Physician Fee Schedule (MPFS) for 2017, thus beginning the annual cycle of review, comment, planning and preparation that goes along with this release. Missing from this year's proposed rule are provisions related to the Medicare quality reporting programs (PQRS, VM, MU-EHR*) that have been a large part of the rule in recent years. These programs are being phased out and replaced in 2017 by the Quality Payment Program (QPP) as mandated under MACRA, the Medicare Access and CHIP Reauthorization Act of 2015. The American College of Radiology (ACR) has provided an initial summary of those sections of the MPFS proposed rule that will be of specific interest to radiology practices.
Appropriate Use Criteria and Clinical Decision Support
The ACR reports that the implementation of Appropriate Use Criteria/Clinical Decision Support (AUC/CDS) rules are proposed to be effective for 2018, clarifying an unspecified delay from the 2017 effective date that Congress originally mandated. This will give radiology practices another year to develop and implement systems to comply with the Medicare regulations that are still being specified. The MPFS proposed rule defines priority clinical areas, clinical decision support mechanism (CDSM) requirements, the CDSM application process, and a definition of hardship exceptions to the use of AUC.
When implemented in 2018, Medicare reimbursement to radiologists will be reduced if ordering physicians fail to utilize an approved CDS system to access AUC when ordering certain advanced diagnostic imaging services. This will require radiology practices to be sure they have an eligible system in place, and also that their referring physician community is ready to use the ordering system.
Bundling of Mammography and CAD Services
While bundling usually implies a reduction in overall payment, this proposed rule will increase the value of combined mammography and CAD services for both unilateral and bilateral diagnostic mammograms, and maintain the current payment level for screening mammograms. The existing separate mammography and CAD codes will be eliminated and replaced with codes that include both the imaging and CAD when performed. According to the ACR, "CMS is not proposing any changes to the technical component" since this might "negatively affect beneficiary access to these services."
Phase-out of Multiple Procedure Payment Reduction (MPPR)
Beginning in 2017, Medicare payments for the professional component of multiple services provided to the same patient on the same day will be reduced by 5% rather than the 25% reduction that has been in effect for several years. This positive change was mandated by the Consolidated Appropriations Act of 2016 and will be formally adopted by this MPFS rule for Medicare reimbursement in 2017.
Payment Reductions for Non-digital Imaging
The Consolidated Appropriations Act of 2016 also included provisions that will invoke payment reductions for diagnostic imaging that uses x-ray film or computed radiography (CR) rather than direct digital image processing. The Medicare reimbursement penalty for using plain film will be 20% beginning in 2017. The penalty for CR will begin at 7% in 2018 through 2022, and then become 10% beginning in 2023. CMS is proposing a new modifier (modifier "XX") that will be used to signify claims for plain film imaging.
Other Payment Adjustments for 2017
The pricing of digital imaging under the Medicare fee schedule has for several years contained an assumption about the cost of Picture Archiving and Communication Systems (PACS) that was erroneous. In the proposed rule for 2017, CMS has provided a list of 426 radiology codes that will be adjusted based on more accurate data gathered about the cost of professional PACS workstations. This should provide an overall increase in payment for the services affected.
The proposed rule provides for a reduction of the conversion factor used in determining the Medicare fee schedule by 0.14%, from $35.8043 to $35.7551 per Relative Value Unit. According to the ACR's summary, this reflects "the 0.5 percent update specified by the MACRA, a budget neutrality adjustment, and an adjustment due to the non-budget neutral 5 percent multiple procedure payment reduction for the professional component of imaging services."
Summary
The ACR reports that "CMS expects an overall impact of the MPFS proposed changes to radiology to be a 1 percent decrease, while interventional radiology would see an aggregate decrease of 7 percent, and radiation oncology and nuclear medicine a 0 percent change if the provisions within the proposed rule are finalized." These estimates and other provisions in the proposed rule are subject to change based on comments received from interested individuals and organizations, primarily medical practice advocacy groups such as the American College of Radiology, the Radiology Business Management Association, the Medical Group Management Association and other specialty societies. The final rule will be published in November and at that time we will provide a complete review of the changes that will affect your practice in 2017 and beyond.
[*]Quality Reporting Terms in Current Use:
PQRS – Physician Quality Reporting System
VM – Value-based Payment Modifier
MU-EHR – Meaningful Use of Electronic Health Records