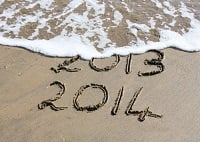 The Medicare Physician Fee Schedule (MPFS) contains lower reimbursement in 2014 for diagnostic imaging and interventional radiology due to revisions adopted by the Centers for Medicare and Medicaid Services (CMS) in the annual Medicare rules update published in December. Radiation oncology practices will see a slight increase in the fee schedule while freestanding radiation therapy centers are facing considerable reductions. Meanwhile, Congress took some action to defer even larger cuts but continues to leave the medical community uncertain of future payment rates for physician services.
The perennial concern about the Sustainable Growth Rate (SGR) formula would have applied a 20.1% reimbursement cut for physicians without consideration of any other changes. However, President Obama has signed into law legislation that will delay the SGR cut originally scheduled for January 1, 2014 for three months. This will give lawmakers the opportunity to act early in 2014 on a more permanent solution. The expectation is that Congress will begin to move reimbursement more toward performance and quality measures.
During the three-month delay from January – March 2014, the Medicare fee schedule will increase by 0.5%, but the sequestration reduction of 2% for payments to physicians will remain in place until 2023, two years beyond the original expiration date. Aside from this overall payment adjustment, the annual MPFS update contains many other rule changes to consider.
For 2014, the Medicare-allowed charges for Diagnostic Radiology and Interventional Radiology will experience a 2% decrease under the latest MPFS revisions from CMS, while Radiation Oncology services will see a 1% increase. Radiation Therapy Centers will face a 1% overall decrease. Centers with a large proportion of IMRT procedures may see a larger impact due to the 7% reduction of IMRT valuation in the fee schedule. These changes come from a variety of adjustments within the Relative Value Unit (RVU) system used by CMS to compute its fee schedule for physicians in the Medicare program, including:
The practice expense RVUs include an assumption as to the amount of time that an imaging center is open to patients and costly diagnostic imaging equipment (priced at over $1 million) is utilized during a 50-hour work week. Legislation passed as part of the American Taxpayer Relief Act will go into effect in 2014, increasing the utilization rate assumption from 75% to 90%. This results in a reduction in the technical component of Medicare reimbursement, impacting physician offices with imaging equipment and freestanding imaging centers paid under the MPFS. Freestanding imaging centers with a high volume of MRI and CT will see the most negative impact from this change.
The Medicare Economic Index (MEI) is a price index used to update physician payments for inflation. CMS has changed the relative weights of the physician work and practice expense components of RVUs based on a Technical Advisory Panel's recommendations to mirror the weights used in the MEI. The result is more weight is assigned to physician work and less to practice expense. This is advantageous to specialties where more of the payment is based on physician work and detrimental to providers like imaging centers and radiation therapy centers where the practice expense is high relative to the physician work component of the payment calculation.
Coding, Valuation and Bundling
The annual review of CPT codes that CMS considers misvalued includes seven ultrasound guidance codes for 2014. These codes are used in combination with other procedure codes, and CMS believes they should be devalued or bundled with other related procedures into a single payment for the procedure. CMS has also made RVU assignments for several newly-issued CPT codes. Included are bundled codes for breast biopsy procedures that replace a number of previously used separate codes. On average, the physician work values for the new breast biopsy codes will decrease by 29 to 54 percent as a result.
Miscellaneous MPFS Provisions
CMS will amend its regulations to allow recovery of Medicare overpayments from providers for an additional two years. Providers will be liable to refund identified overpayments discovered up to five years after the original payment was made. There are shreds of good news contained within the proposed annual MPFS update. CMS has removed the requirement that ultrasound screening for abdominal aortic aneurysms be performed within one year of a beneficiary's initial preventive physical examination. This will expand the number of beneficiaries who are eligible to receive the screening. CMS has also decided not to expand the scope of the Multiple Procedure Payment Reduction (MPPR) in 2014 as had been expected. This rule was broadened significantly in 2013, and it continues to apply to both the technical and professional components of diagnostic imaging procedures when more than one procedure is performed by a practice on the same patient in the same session. Finally, CMS had proposed a cap on technical component payments under the MPFS that would limit them to the level of payment for the same procedure under the Hospital Outpatient Prospective Payment System (HOPPS) or the Ambulatory Surgical Center (ASC) system, but it will not be enacted this year. This cap would have affected at least 200 CPT codes that are billed by freestanding centers using the MPFS. CMS says that it will revisit this proposal in its future rulemaking.
Quality Measures
In 2014 there is a 0.5% incentive for physicians who successfully report on quality measures under the Physician Quality Reporting System (PQRS). This is the final year CMS will offer an incentive payment in this program. Beginning in 2015, there will be a penalty of 1.5% of Medicare payments for physicians who have not satisfactorily reported PQRS quality data in 2013, followed by a 2% payment reduction in 2016 for those who do not satisfactorily report in 2014. While CMS has not made any modification to the criteria for earning the PQRS incentive for 2014 via an Electronic Health Records (EHR) system, there are several changes to the methods used by physicians for reporting individual measures.
Electronic Health Records
Beginning in 2015, a 1% Medicare payment reduction will be imposed on those physicians who have not demonstrated meaningful use of EHR in either 2013 or 2014. If 2014 is the first year that a physician is demonstrating meaningful use of EHR, the reporting period must occur in the first 9 months of the year with attestation no later than October 1, 2014 to avoid the 2015 payment reduction. In order to avoid a payment reduction in 2016, physicians must also demonstrate meaningful use in 2014, the last year physicians can begin participation and still earn an incentive payment. Because all providers must upgrade or adopt newly-certified EHR systems in 2014, all providers (regardless of which year they began participating) are only required to demonstrate meaningful use for a 90-day reporting period in 2014 that is fixed to a calendar quarter.
CMS has proposed a new timeline for the implementation of Stage 2 and Stage 3 criteria for meaningful use. Under the proposal, Stage 2 will be extended through 2016, and Stage 3 will begin in 2017 for those providers that have completed at least two years in Stage 2. It does not delay the start of Stage 2 for providers who have completed at least two years of Stage 1 meaningful use. Physicians may apply for an exemption from the EHR payment reduction if they meet certain hardship criteria that would prevent them from achieving meaningful use. However, if the physician has a primary specialty listed in PECOS, the Provider Enrollment, Chain, and Ownership System, as diagnostic radiology, nuclear medicine or interventional radiology, CMS will automatically grant an exemption without requiring a manual application. A separate exemption will be available to physicians that do not have control over their information system. For example, a radiation oncology group could file for an exception if:
50% or more of their services are provided in a location, such as a hospital,
The physician group is required to use an information system that is controlled by the hospital, and
The information system is not certified for meaningful use.
Other Regulatory Activity
While the annual MPFS rules update contains most of the regulatory changes affecting medical practices, CMS previously announced that ICD-10 codes will be required on Medicare claims for services provided on and after October 1, 2014. Claims with ICD-9 codes will be rejected after that date. This is a major overhaul of the diagnosis coding system, expanding the existing book of around 16,000 codes to approximately 64,000 codes with increased specificity. A key to the success of this implementation will be ensuring that documentation meets the additional specificity required by the ICD-10 codes. This will require physician training prior to October 1, 2014 on the documentation changes, additions and details required to meet compliance and ensure appropriate reimbursement.
Action Steps
With the final rule now available, individual practices should take the following steps:
Estimate the overall effect of the 2014 MPFS on your practice using a volume-weighted analysis.
Review CPT coding changes for 2014 so that you can make the appropriate changes in your information systems (and any printed documents) that might be affected.
Be sure that you are capturing and reporting quality measures (PQRS) accurately.
Take action to ensure that your organization will be compliant with ICD-10 by October 1, 2014.