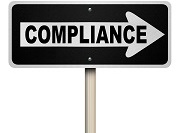 CMS, the Centers for Medicare and Medicaid Services, has announced that it will begin full enforcement of rules concerning physician orders that have been in place since 2009. These rules will impact radiology billing. Beginning January 6, 2014, claims submitted for imaging services will be denied if they do not accurately report the name and NPI number of the ordering/referring provider.
Ordering/referring providers, including physicians, physician assistants, nurse practitioners and other practitioners eligible to order services for Medicare beneficiaries, are required to be enrolled in the Medicare Program. CMS checks the information about the ordering/referring provider on claims submitted by the imaging provider against the name and NPI number listed in the enrollment files. Any mismatch, including a misspelling, will cause the claim to be rejected. CMS notes that only the ordering/referring provider's last and first name as they appear in the Medicare enrollment files are to be included, without nicknames, middle initials, suffixes such as "MD", or titles such as "Dr." The NPI number listed should be the individual provider, not an organization such as a group practice.
This rule applies to the technical component of imaging services that are supplied by IDTFs, mammography centers, portable x-ray facilities and radiation therapy centers, but not to the professional component. However, a practice that uses global billing will be impacted for the entire claim so CMS has recommended separate billing, when possible, to prevent denial of the professional component.
CMS has been providing informational messages using codes N264 and N265 on its Explanation of Benefits (EOB) about these edits since December 2009, providing practices with ample time to take corrective action. Imaging practices should ensure:
The ordering/referring provider has registered with the Provider Enrollment, Chain, and Ownership System (PECOS), and

They have the correct information in their own files for claims submission.
Beginning January 6, 2014, radiology billing claims that do not pass the edits will be denied by CMS. Your radiology practice will have the opportunity to appeal claims to supply corrected information when it is available. However, if the ordering/referring provider is not properly registered in PECOS, you will have no recourse and will not be paid for your services. The rules make it clear that patients are only liable for their usual co-insurance. They cannot be held responsible for the portion denied by Medicare due to the lack of proper ordering information, even if they have signed an Advance Beneficiary Notice (ABN) for the imaging practice.
CMS will keep an updated file on its website of all Medicare-enrolled physicians and non-physician practitioners that are eligible to order imaging services. The list will include National Provider Identifiers (NPI) and legal names (last name, first name) of referring practitioners. CMS will update it twice a week.
http://www.cms.gov/Medicare/Provider-Enrollment-and-Certification/MedicareProviderSupEnroll/MedicareOrderingandReferring.html