The Centers for Medicare and Medicaid Services (CMS) said unequivocally that October 1, 2014 would be the date for mandatory implementation of the ICD-10 coding system and that there would be no further delays. CMS was overruled, however, with the signing of the Protecting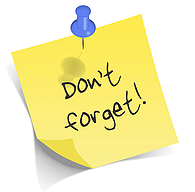 Access to Medicare Act of 2014 (PAMA) on April 1, 2014, which directed that CMS could not adopt ICD-10 any earlier than October 1, 2015. Now that CMS has confirmed this revised start date in the Federal Register, radiology practices should not delay their preparations for the transition. Here are four steps your radiology practice can take to keep moving ahead with plans to be ready for ICD-10.
1 – Improve Documentation in Radiology Reports
In radiology more so than in most other medical specialties, the coding for procedures and diagnoses is prepared separately from the written documentation provided by the physician. Certified coders read the doctor's report and apply coding based on what is described. Naturally, the better the information contained in the report, the more accurate the coding will be, regardless of which coding system is in use. Improving the level of documentation in radiology reports is the first step toward being ready for ICD-10 – and through better coding, there might be an increase in practice revenue as well!
2 – Perform a Gap Analysis
One way to get started is to find out in which areas your practice's documentation needs improvement by using a process called 'Gap Analysis'. In general, a physician's documentation for ICD-10 will need to be more specific and detailed than is required for ICD-9. This may mean capturing new information about the patient's condition that the radiologist never documented before, or updating, modifying, and expanding his or her documentation. In many cases, the process will require improving the quality and quantity of the initial data being supplied to the radiologist by the referring physician. Gap Analysis will identify those areas where documentation is adequate as well as those where changes are needed.
3 – Create a Mapping Table
Some of the coding in ICD-10 will not require you to change your documentation. By analyzing your practice's most commonly used ICD-9 codes, a mapping table can be developed. This will become a tool used to educate the physicians, coders, and other office staff who are involved in gathering data about patients.
4 – Review Workflow Processes for Efficient Data Capture
The level of information gathered about patients from referring physicians is a key component of good radiology reporting. Complete and comprehensive information will become even more critical under ICD-10, since much of the coding will depend on the circumstances surrounding the patient's condition. For example, the cause of an injury must be known in order to properly code for interpretation of a fracture exam; the pregnancy trimester must be known in order to properly code for an obstetrical ultrasound exam. Radiology practices will want to look at their workflow process to determine how to most efficiently gather this kind of information from the referring physician. Often it will be a function of the patient registration department, so intake systems will have to be modified to allow additional data collection and the staff working in these areas will have to be trained. In hospital settings, this will take cooperation among the various areas that collect patient registration information (Central Scheduling, Radiology Department, Emergency Department, etc.) and should be supported by the hospital since it has the same interest in good documentation as does the radiology group. There's no reason to wait, since this information will be useful to improve reporting and coding today.
Being ready for ICD-10 means having complete patient information available for the radiologist, then utilizing that information in the preparation of a thorough procedural report. The use of templates and standardized reporting can aid in the accomplishment of these goals. Radiology practices that successfully improve reporting will enhance the ability of radiology coders to apply procedure and diagnosis coding that maximizes reimbursement regardless of the coding system in use. Once you take these steps, your practice will be well on the way to ICD-10 readiness in 2015. Be sure to subscribe to this blog for the latest in our series of tips on ICD-10 preparedness, radiology practice revenue maximization, and much more.