Learn why one multi-specialty group made the move and how they benefited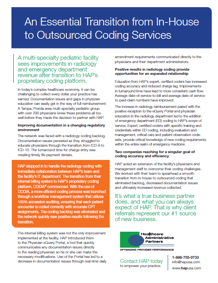 Backlogs, long turnaround times, and gaps in physician education get in the way of efficiently capturing every dollar your practice has earned.
A Florida pediatric multi-specialty group realized this and experienced an increase in revenue when they outsourced their physician coding. Learn the issues they uncovered and the keys to their successful transition now.
Download the case study for the full story.