2021 Updates to the Medicare Physician Fee Schedule & Radiology Reimbursement Impact
Wednesday, January 13, 2021
11:00 am EST
In this free webinar, we will examine how the 2021 Medicare Physician Fee Schedule (MPFS) and Quality Payment Program (QPP) final rules will impact physicians, with a focus on radiologists.
Topics covered in the webinar include:
2021 CPT updates
Financial impact of E/M service changes
Telemedicine updates
Clinical Decision Support
2021 MIPS performance period
Maximum negative and positive payment adjustments for 2021
And more...
Can't make the live webinar? Register anyway to receive access to the recording.
About the Presenters:

Erin Stephens, CPC, CIRCC
Sr. Client Manager, Education
Healthcare Administrative Partners
Erin Stephens is a Certified Professional Coder with a specialized credential as a Certified Interventional Radiology Cardiovascular Coder through the American Academy of Professional Coders. Erin has 20 years' experience in diagnostic radiology and interventional radiology coding and professional billing. She has been a Healthcare Administrative Partners team member for 19 years. Erin's experience as a coder has awarded her the opportunity to move through the Health Information Services division to leadership roles as Coding Quality Manager, MIPS Coding Coordinator, and Coding Client Manager.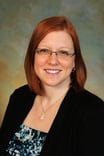 Sandy Coffta
Vice President, Client Services
Healthcare Administrative Partners
Sandy Coffta joined HAP in 2000. In her current role as Vice President of Client Services, Sandy oversees the team responsible for achieving and maintaining the company's consistently high retention and referral rates. Ms. Coffta has over 14 years of experience in client relationship management, including reimbursement analysis, workflow optimization, and compliance education. She specializes in business intelligence and reporting development, she is a subject matter expert in radiology practice billing, and she has deep expertise in resolving payer disputes and contract issues.
Ms. Coffta holds an M.A. in French Language and Literature from the State University of New York at Binghamton.


About the moderator:

Tara Boswell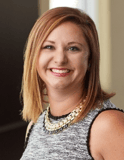 Director, Business Development
Healthcare Administrative Partners
Tara has spent 12 years in the healthcare IT industry consulting with practices regarding their revenue cycle, practice management and electronic medical record needs. She gained experience working with several top industry vendors and holds an MBA from Drake University.